Oklahoma City Branch
The Oklahoma City Branch is Oklahoma's connection to the nation's central bank. Located in the heart of downtown Oklahoma City, it serves the state of Oklahoma in research, bank examination and public outreach.
Latest Information and Research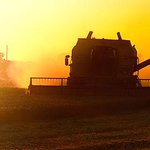 Research and updates from the Kansas City Fed highlighting developments in the agricultural economy.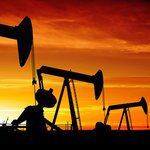 Kansas City Fed focuses on energy-related economic research. It provides insights on the energy industry within the 10th District.
We are the Federal Reserve Bank of Kansas City, Oklahoma City Branch
Media Gallery Table

| Media Type | Media Title | Media Caption | Media Transcript |
| --- | --- | --- | --- |
| Image | | Oklahoma City Branch Executive Chad Wilkerson presents at an Oklahoma Economic Forum in Tahlequah, Okla. | |
| Image | | Kansas City Fed President Esther George with Principal Chief Chuck Hoskins, Jr. and Deputy Principal Chief Bryan Warner with Oklahoma City Branch Board member Susan Plumb Chapman, board chair and CEO, Bank of Cherokee County. | |
| Image | | Kansas City Fed President Esther George and the Oklahoma City Branch Board visiting the Cherokee Nation Outpatient Health Center in Tahlequah, Okla. | |
| Image | | Kansas City Fed President Esther George reviews the archives about Oklahoma Senator Robert L. Owen at the Cherokee Heritage Center in Tahlequah, Okla. | |
| Image | | Kansas City Fed President Esther George, Oklahoma City Branch Executive Chad Wilkerson, and the Oklahoma City Branch Board of Directors surround the tribute memorial to Oklahoma Senator Robert L. Owen at the Cherokee Heritage Center in Tahlequah, Okla. | |
| Image | | The Oklahoma City Branch Board of Directors, Kansas City Fed President Esther George and Fed staff tour Tinker Air Force Base. | |
| Image | | Tour at Cardinal FG during Durant, OK Economic Forum visit. | |
| Image | | Oklahoma City Branch Executive Chad Wilkerson and Clint Abernathy, owner Abernathy Farms and former Oklahoma City Branch Board chair, tour the Altus Dam in Altus, Okla. | |
| Image | | Oklahoma City Associate Economist Megan Williams learns about cotton harvesting in Altus, Okla. | |
| Image | | Oklahoma City Branch Board of Directors tours Performance Technologies in El Reno, Okla. | |
| Image | | Oklahoma City Branch donates laptops to the Perkins Library for their after school coding classes. | |
| Image | | Oklahoma City Student Board of Directors visit the OKC Thunder Basketball organization to learn about local and regional economies. | |
| Image | | The Economic Education Advisory Committee meets quarterly to discuss the education landscape and how the Fed can best support educators' efforts. | |
| Image | | 2019 Evening at the Fed featuring Jessie Maniff presenting her talk on cryptocurrency. | |
| Image | | Chad Wilkerson and an educator discuss the economy and how it relates to the student experience in the classroom following Chad's Evening at the Fed presentation. | |