Home
Meet Jeffrey Schmid, the tenth president and chief executive officer of the Federal Reserve Bank of Kansas City.
Multi-day event,

–
Federal Reserve Bank of Dallas 2200 N Pearl St, Dallas, TX 75201
This forum is for mid-level and senior banking leaders in the financial services industry. The 2023 event focuses on leadership, diversity and career enhancement. Sessions include industry updates, professional development conversations, diversity and inclusion strategies, and networking opportunities.
, CDT
This in-person forum will provide an opportunity for district bankers to join us for a discussion on emerging topics and economic conditions.
–

, CDT
Presentations on eight new and existing community and economic development proposals from across Oklahoma will be shared.
"Besides enjoying excellent benefits, I feel empowered to influence business decisions and I have opportunities that challenge me and aid in my professional development."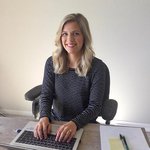 Our employees rank career opportunities, people and benefits as reasons why they stay at the Kansas City Fed.
Interested in a career at the Fed?