Home
Esther L. George is president and CEO of the Kansas City Fed and the Tenth District's representative at the FOMC.
Read her latest speech, "PDFThe Path to Price Stability."
The Bank Capital Analysis provides a horizontal comparison of capital adequacy among banking organizations of varying size and complexity.
Community banks have become more efficient on average since the 2008 global financial crisis.
The Negro Leagues Baseball Commemorative Coin unveiling at the Kansas City Fed highlighted recent Bank efforts honoring the...
The share of total income going to workers tends to rise during economic downturns. The recent pandemic-induced downturn also...
Learn more about the history of Black community banks with the latest historical publication from the Kansas City Fed.
Multi-day event,

–
Federal Reserve Bank of Kansas City
The 2022 Agricultural Symposium will explore the role of labor in determining the long-term outlook for agriculture and related businesses, how policies will shape that outlook, and the potential for structural change.
–

, CDT
Virtual Professional Development
Educators, join us for virtual professional development to examine real-world topics impacting our daily lives and the global economy. Looking to discuss current events with your students or want to learn more? Then this webinar is designed for you.
–

, CDT
Kansas City Federal Reserve Bank
How do differences amongst your students affect what you teach? What does actively teaching diversity, equity, and inclusion look like? Join us as we explore these ideas and more in a full-day professional development opportunity for K-16 educators. The workshop will offer tools and resources that uncover biases and enhance one's cultural competency.
"Besides enjoying excellent benefits, I feel empowered to influence business decisions and I have opportunities that challenge me and aid in my professional development."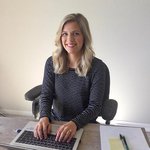 Our employees rank career opportunities, people and benefits as reasons why they stay at the Kansas City Fed.
Interested in a career at the Fed?
Our Money Museums
Learn about our online exhibits.
Adventure Capital: A Journey Across the Globe in Currency
Explore the history, culture, and landscapes of countries around the world through their currency.