Home
Learn more about the history of Black community banks with the latest historical publication from the Kansas City Fed.
The shift toward renewable sources has wide impact for the U.S. economy.
Fed leaders' activities included engagement with Native American history, contributions, communities.
Home prices in Nebraska have surged to all-time highs over the past two years.
Smaller sized loans limited agricultural lending activity at the end of 2021.
–

, CST
Zoom webinar
In recognition of black history month, join us as we explore the growth of Black banks in the South and Midwest during the late 19th and 20th centuries.
–

, CST
Embassy Suites Northwest Oklahoma City or Zoom Webinar
Join other women leaders in the financial services sector for Banking and the Economy: A Forum for Women in Banking.
"Besides enjoying excellent benefits, I feel empowered to influence business decisions and I have opportunities that challenge me and aid in my professional development."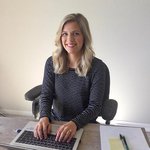 Our employees rank career opportunities, people and benefits as reasons why they stay at the Kansas City Fed.
Interested in a career at the Fed?
Our Money Museums
Learn about our online exhibits.
Adventure Capital: A Journey Across the Globe in Currency
Explore the history, culture, and landscapes of countries around the world through their currency.