Home
PDFClick here to read his opening remarks at the 2023 Energy Conference.
–

, CST
Zoom Webinar
This webinar will address how traditional credit scores can be a barrier to affordable credit access and explore alternative options to assess creditworthiness.
–

, CST
Presentations on eight new and existing community and economic development proposals from across Oklahoma will be shared.
"Besides enjoying excellent benefits, I feel empowered to influence business decisions and I have opportunities that challenge me and aid in my professional development."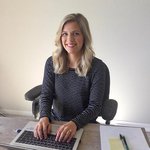 Our employees rank career opportunities, people and benefits as reasons why they stay at the Kansas City Fed.
Interested in a career at the Fed?