Home
Esther L. George is president and CEO of the Kansas City Fed and the Tenth District's representative at the FOMC.
Read her latest speech, "PDFThe Long Return to Normal."
As economic conditions in the United States continue to improve, the FOMC may consider normalizing monetary policy. Whether the FOMC reduces the balance sheet before raising the federal funds rate...
The KC Fed LMCI suggests the level of activity declined slightly in September, while momentum was little changed.
The Rocky Mountain region attracts significant investments in traditional energy resources. Likewise, the region and...
The program has connected more than $60 million in loans and grants, touching all seven states of the Tenth District, and is...
Multi-day event,

–
Virtual Event
The forum is designed to enhance the careers and networks of middle management to senior level leaders who are people of color in the financial services sector.
–

, CDT
Join us October 21 for a research seminar that will explore issues related to women's economic declines during the pandemic and the ability of women to participate equally in existing markets, post-recession.
–

, CDT
Presentations on eight new and existing community and economic development proposals from across Kansas and Missouri will be shared.
"Besides enjoying excellent benefits, I feel empowered to influence business decisions and I have opportunities that challenge me and aid in my professional development."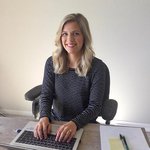 Our employees rank career opportunities, people and benefits as reasons why they stay at the Kansas City Fed.
Interested in a career at the Fed?
Our Money Museums
Learn about our online exhibits.
Let Us Put Our Money Together: The Founding of America's First Black Banks
This virtual exhibit tells the story of Black Americans' struggles to access credit and the nation's banking system, leading to the establishment of the nation's first Black-owned and operated banks.