Home
The public is invited to a Community Town Hall to discuss the next Kansas City Fed President
Households' expectations about future inflation can influence realized inflation, so many policymakers track median household...
The pace of regional factory growth slowed further but was still expansionary. Over 85 percent of firms reported delays in...
Regional services activity eased somewhat in June. Over 40% of firms reported delays in shipping and product availability as...
Learn more about the history of Black community banks with the latest historical publication from the Kansas City Fed.
–

, CDT
Virtual Professional Development
Educators, join us for a virtual professional development session to examine real-world topics impacting our daily lives and the global economy. Looking to discuss current events with your students or want to learn more? Then this webinar is designed for you. This program will include expert perspectives as well as insight from economic educators about class engagement.
–

, CDT
Zoom event
Learn about the impact that rural entrepreneurship can make in creating rural growth and prosperity.
, CDT
Presentations on eight new and existing community and economic development proposals from across Kansas and Missouri will be shared.
"Besides enjoying excellent benefits, I feel empowered to influence business decisions and I have opportunities that challenge me and aid in my professional development."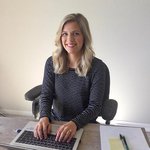 Our employees rank career opportunities, people and benefits as reasons why they stay at the Kansas City Fed.
Interested in a career at the Fed?
Our Money Museums
Learn about our online exhibits.