Home
Learn about the search for the next president and CEO of the Federal Reserve Bank of Kansas City.
Recently, some market observers have proposed that job vacancies could decline, and ease wage growth, without a commensurate...
Financial conditions in the Tenth District farm economy remained solid in the second quarter, but survey contacts reported...
In 1989, the U.S. government ceased assistance to failed savings and loans, leading many of these institutions to reduce their...
View behind the scenes photographs of the coin conservation process.
–

, CDT
Hybrid - Attendees can participate in-person or virtually
The purpose of the Diversity and Inclusion Summit is to convene DE&I practitioners and champions for professional development dedicated to the exchange of concepts, insights and best practices in the field of diversity, equity and inclusion.
–

, MDT
Presentations on eight new and existing community and economic development proposals from across Colorado will be shared.
Multi-day event,

–
Hybrid
This forum is designed to enhance the careers and networks of middle management to senior-level leaders who are people of color in the financial services industry.
"Besides enjoying excellent benefits, I feel empowered to influence business decisions and I have opportunities that challenge me and aid in my professional development."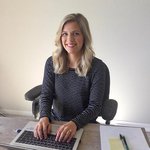 Our employees rank career opportunities, people and benefits as reasons why they stay at the Kansas City Fed.
Interested in a career at the Fed?
Our Money Museums
Learn about our online exhibits.