Home
Explore the latest speeches and research from Nicholas Sly, vice president, economist and Denver branch executive at the Federal Reserve Bank of Kansas City.
Learn about the search for the next president and CEO of the Federal Reserve Bank of Kansas City.
The KC Fed LMCI suggests the level of activity declined slightly while momentum accelerated moderately in January.
Regional services activity fell further in January. Firms also expected a slight decline in future activity, but hiring plans...
Regional factory activity was basically flat in January. However, expectations for future activity were still positive, and...
After two years of hosting the events virtually, both forums were offered in a hybrid format in 2022, allowing attendees to participate either in person or virtually.
"Besides enjoying excellent benefits, I feel empowered to influence business decisions and I have opportunities that challenge me and aid in my professional development."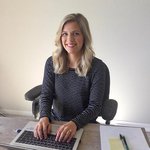 Our employees rank career opportunities, people and benefits as reasons why they stay at the Kansas City Fed.
Interested in a career at the Fed?