Home
Esther L. George is president and CEO of the Kansas City Fed and the Tenth District's representative at the FOMC.
Read her latest speech, "PDFIs the Economy Tight or Slack?"
Be prepared before a public health or natural disaster strikes your household, community or small business. The Kansas City Fed developed an array of materials to help you be prepared before and...
Farm debt at commercial banks continued to ease in the second quarter.
This edition of The Oklahoma Economist seeks to identify the extent to which workers still are available in Oklahoma and show...
Federal supplements to state unemployment insurance mitigated income losses from COVID-19-related disruptions across the country. In the Tenth Federal Reserve District, many workers who lost jobs...
–

, CDT
Webinar
Learn about the challenges and opportunities Native Americans face in starting and growing businesses on tribal lands.
Multi-day event,

–
Virtual Event
The program is designed to facilitate discussions about community banking innovation and will feature one-on-one sessions with financial institutions and fintech firms as well as two live, public events with special guests.
–

, CDT
Presentations on eight new and existing community and economic development proposals from across Oklahoma will be shared.
"Besides enjoying excellent benefits, I feel empowered to influence business decisions and I have opportunities that challenge me and aid in my professional development."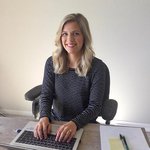 Our employees rank career opportunities, people and benefits as reasons why they stay at the Kansas City Fed.
Interested in a career at the Fed?
Our Money Museums
Learn about our online exhibits.
Let Us Put Our Money Together: The Founding of America's First Black Banks
This virtual exhibit tells the story of Black Americans' struggles to access credit and the nation's banking system, leading to the establishment of the nation's first Black-owned and operated banks.