Home
Learn about the search for the next president and CEO of the Federal Reserve Bank of Kansas City.
Walmart and Apple have announced plans to offer traditional financial accounts. Walmart's consumer checking account may...
Black individuals earn about one-third less than white individuals over the course of their lifetimes.
Stakeholders recently gathered to discuss the outlook for global energy markets and the U.S. energy sector.
"Besides enjoying excellent benefits, I feel empowered to influence business decisions and I have opportunities that challenge me and aid in my professional development."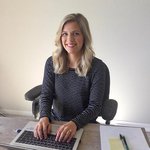 Our employees rank career opportunities, people and benefits as reasons why they stay at the Kansas City Fed.
Interested in a career at the Fed?