Home
The Kansas City Financial Stress Index suggests financial stress remained low in March and remained below its historical average.
First quarter energy survey results revealed that Tenth District energy activity continued to increase moderately. Activity...
Housing workers are invited to take our survey to help the Kansas City Fed respond to housing challenges in the Tenth District.
The KC Fed LMCI suggests the level of activity increased modestly in March while momentum accelerated sharply.
Throughout the crisis and recession, Nebraska's economy has outperformed that of many other states and the nation as a whole.
–

, CDT
You're invited to a free webinar on the Emergency Broadband Benefit, a $3.2 billion program designed to help cover the cost of internet subscriptions for low-income households and those affected by the pandemic.
Multi-day event,

–
Webcast
The 2021 Agricultural Symposium will explore the key drivers of the persistent growth in agricultural productivity, linkages to other industries, and environmental considerations.
"Besides enjoying excellent benefits, I feel empowered to influence business decisions and I have opportunities that challenge me and aid in my professional development."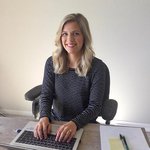 Our employees rank career opportunities, people and benefits as reasons why they stay at the Kansas City Fed.
Interested in a career at the Fed?
Our Money Museums
Though the Kansas City and Denver Money Museums are currently closed to all visitors, you can still check out our online experiences.
Let Us Put Our Money Together: The Founding of America's First Black Banks
This virtual exhibit tells the story of Black Americans' struggles to access credit and the nation's banking system, leading to the establishment of the nation's first Black-owned and operated banks.