Home
Federal Reserve communications better anchored longer-term inflation expectations, but may have anchored them too low.
Multi-day event,

–
Zoom
How has COVID-19 impacted employment and future wages? What is climate change doing to our economic resources? Will the food supply chain and other agricultural factors cause inflation? Join the discussion to receive up-to-date insights, trends and classroom resources from senior economists across the Federal Reserve System.
"Besides enjoying excellent benefits, I feel empowered to influence business decisions and I have opportunities that challenge me and aid in my professional development."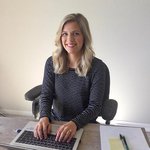 Our employees rank career opportunities, people and benefits as reasons why they stay at the Kansas City Fed.
Interested in a career at the Fed?
Our Money Museums
Though the Kansas City and Denver Money Museums are currently closed to all visitors, you can still check out our online experiences.
Let Us Put Our Money Together: The Founding of America's First Black Banks
This virtual exhibit tells the story of Black Americans' struggles to access credit and the nation's banking system, leading to the establishment of the nation's first Black-owned and operated banks.