Home
Preorder your copy of the latest historical publication from the Kansas City Fed.
Buy now, pay later (BNPL) products offered by fintechs have gained traction among consumers and merchants in recent years and...
Farmland values surged in the third quarter according to Federal Reserve Surveys of Agricultural Credit Conditions
The pandemic appears to have accelerated moves from larger urban areas to smaller urban areas.
The share of deposits in community banking organizations (CBOs)* remains relatively unchanged since the COVID-19 pandemic with CBOs continuing to hold significant deposits in many counties across...
"Besides enjoying excellent benefits, I feel empowered to influence business decisions and I have opportunities that challenge me and aid in my professional development."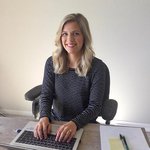 Our employees rank career opportunities, people and benefits as reasons why they stay at the Kansas City Fed.
Interested in a career at the Fed?
Our Money Museums
Learn about our online exhibits.
Adventure Capital: A Journey Across the Globe in Currency
Explore the history, culture, and landscapes of countries around the world through their currency.