Mission – Our Purpose
We work in the public's interest by supporting economic and financial stability.
Values - Our beliefs
Integrity: We are accountable to the highest ethical standards.
Inclusion: We have a workplace of inclusion and belonging.
Innovation: We explore and act on new ways to add value.
Service: We serve the public and each other as we carry out our mission.
Growth & Development: We invest in our employees.
Our values reflect how we work together.
Leaders hold themselves to a high standard and are deeply invested in making our workplace culture strong.
You'll feel a level of trust and authenticity here that sets us apart.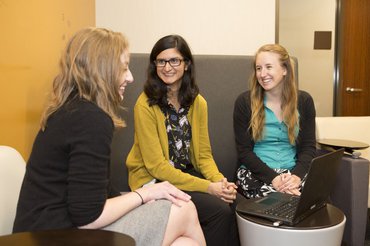 Our History
As a part of the nation's central bank, we're working together to foster a healthy economy. Our work helps support an economy that works for everyone, so people can find jobs and prices remain stable.
Our history as an organization is foundational to who we are and the work we do. Learn more about it here.