While affordable broadband and digital literacy are critical factors in their work, foundations may struggle to make the case to support digital inclusion initiatives. Foundations typically fund projects that advance specific issues such as education or public health, and they choose those issues carefully and rarely fund outside of their portfolios. Digital inclusion is critical to achieving progress in many of these issues.
And while it can be challenging to make that connection, it can be done.
The Federal Reserve Bank of Kansas City has identified several foundations that have cracked the code to fund digital inclusion projects while operating within their boundaries. Each takes a unique approach. Some provide smaller grants to assist with broadband plans, for example, and others provide loans to internet service providers. Here are a few examples.
Hutchinson Community Foundation: Investing donor assets in the foundation's mission
External LinkHutchinson Community Foundation uses its $80-million-dollar endowment to advance the well-being of the 60,000 residents of Reno County, Kansas. It focuses on generating these long-term outcomes: 1. Strong, diverse & inclusive economy, 2. Healthy, livable, and resilient neighborhoods and communities, and 3. A community that is open to change with a culture of shared ownership and pride.
The foundation looks for creative ways to use its assets. For example, it has invested in an early childhood learning center and an effort to rehabilitate historic buildings for use by small businesses. President and CEO Aubrey Abbott Patterson said, "Traditionally, foundations invest in the stock market and use the earnings to make grants. We'd been asking ourselves, 'Wouldn't it be better if we could solve big issues through investing some funds in loans to local businesses?' It's a win-win for our community."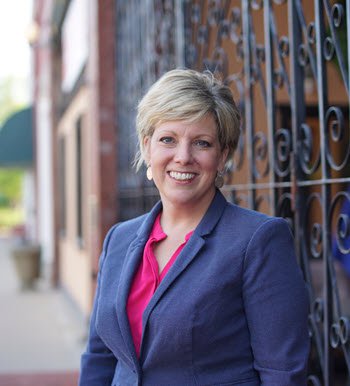 Patterson said the digital divide wasn't a secret in Reno County. When the COVID-19 pandemic struck, however, many were stunned to learn that more than 30% of students lacked the home internet necessary for online learning. "We realized we have resources right here, right now, to spark investment and address these kinds of social issues," Patterson said. "We just have to think creatively to deploy our resources differently, in ways that attract other funding to our community."
Patterson quickly joined other community partners to tackle the problem. Partners included the Hutchinson/Reno County Chamber of Commerce, the United Way of Reno County and IdeaTek, a local internet service provider. IdeaTek already was expanding its coverage to parts of Reno County, but despite those plans many rural households remain without service.
Patterson worked with the foundation's Impact Investment Sub-committee and several donor-advised funds to offer IdeaTek a five-year, $215,000 loan at 3.5% interest. The foundation also contacted the Kansas Health Foundation and NetWork Kansas. Both recognized the vital role broadband plays in rural health and economic development. They added a loan of $225,000 and a grant of $25,000 from their Kansas Community Investment Fund. The Hutchinson/Reno Chamber of Commerce gave IdeaTek a $30,000 workforce development grant. In exchange, IdeaTek promised to create 30 new jobs in the next five years.
IdeaTek's expansion is expected to provide 100 Mbps speed service to more than 8,000 households in three counties.
The Blandin Foundation: Supporting economic vitality by expanding broadband's reach
The External LinkBlandin Foundation enhances the economic viability of rural communities and the well-being of residents in rural Minnesota. The foundation has assets of about $465 million. It supports leadership training programs that develop healthy communities. Program graduates may apply for funds for community-building projects such as feasibility studies, technical assistance and strategic planning.
The Blandin Foundation views broadband as critical to the economic viability of rural communities. From the foundation's website, "Without robust broadband access and fully technologically literate populations, rural communities will be unable to take advantage of the extraordinary benefits that ultra-high-speed, next-generation internet can provide."
Bernadine Joselyn is director of public policy and engagement at the Blandin Foundation. She considers the foundation's role as "upstream," ensuring that communities are ready for broadband when it arrives. "People come together around health, education and jobs, not broadband. But we know all of these things are better with broadband." Joselyn suggests starting the conversation by asking, "What is it that we want for our community, and what role does broadband play in that?"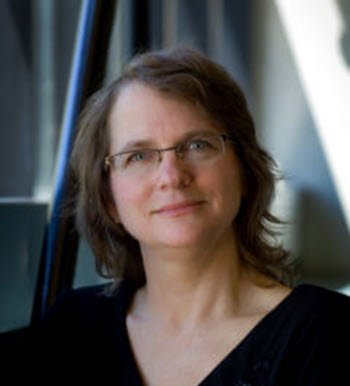 The Blandin Broadband Communities program is an intensive, two-year partnership between rural Minnesota communities and the foundation. The communities can be cities, counties, tribes, or other self-identified communities of interest or place. Selected communities define their technology goals and measure the current levels of broadband access and use. Then they seek technical help and resources to meet their goals, which may include a $75,000 matching grant from the Blandin Foundation.
The foundation also supports broadband readiness efforts, including an annual conference and a broadband webinar series.
The Maine Community Foundation: Helping rural communities become broadband-ready
The External LinkMaine Community Foundation supports broadband planning efforts, coalition-building and digital literacy training. Grant programs include:
Community Broadband Grant Program: A maximum award of $15,000. Maggie Drummond-Bahl, senior program officer, said this is a "very broad program designed to meet the wildly varying needs of communities and regions working on this issue at many different levels."
Investment in advocacy: The foundation provided a multiyear grant ($44,000 in 2019, $49,000 in 2020) to the Maine Broadband Coalition. It boosted statewide efforts to build support among the public and policy leaders for broadband expansion and digital inclusion.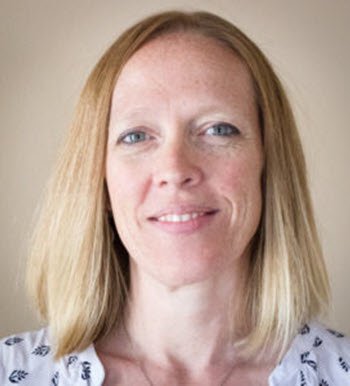 Investment in digital literacy: This multiyear grant ($50,000 a year for three years) funds digital literacy classes through library and university systems statewide.
Technical assistance grants: This supports the Island Institute and the Northern Forest Center, organizations that assist communities working to advance digital inclusion. Grants range from $15,000 and $25,000 a year.
Islesboro, Maine is a great example of what can be accomplished when small and remote communities take matters into their own hands and receive support from key partners. The island community of 566 people is located three miles off the Maine coast. Residents were determined to build a broadband network affordable to all residents. The community received technical assistance and small grant support to help with their planning by way of the nonprofit Island Institute and from the State's broadband authority. With the technical plan in place residents voted to partially fund the network through property taxes. Now, with the build-out complete, 90% of residents have subscribed to the network, paying just $30 a month for gigabit speeds.
The Islesboro example underscores findings from External Linkprevious research: Rural communities that are the most connected also are the most likely to see population growth.  In less than three years since the broadband build-out, six new families have moved in.
Three tips for foundations considering digital inclusion initiatives
Make affordability part of the objective. Just making broadband available doesn't mean it will benefit everyone. The average internet plan costs $57 a month and easily can exceed $100 depending on where you live. This is one reason lower-income households are less likely to have broadband. Foundations can make better use of their funds by requiring low-cost options for low-income households. IdeaTek, the Hutchinson internet service provider, will offer low-income households free internet through 2021, becoming a monthly subscription of $20 afterward.

Pair broadband efforts with digital literacy training. Broadband efforts are most effective when they're paired with digital skills training. This is why the Maine Community Foundation supports digital literacy training. Drummond-Bahl of the Maine Community Foundation said, "We think investing in infrastructure without the essential understanding of the value the technology can bring to people's lives is like making an amazing meal and not having the plate or the silverware to serve it, eat it, and take advantage of all of the nutrition it provides. We can have the fastest fiber network in the world, but if the fisherman or the farmer doesn't realize how she can access new markets and customers using it or the student doesn't know how to get online to finish their assignments, the return on this amazing investment just hasn't been realized." 

Define a realistic, meaningful framework for reporting outcomes. Adrianne B. Furniss, executive director of the Benton Institute for Broadband and Society, said, "In an era of increasing pressure to show funders, policymakers, and constituents the impact of digital inclusion programs, community-based organizations, in particular, face significant barriers in conducting outcomes-based evaluation and showing that dollars are being used efficiently to improve lives rather than simply to deliver services. Benton Institute-funded research, External LinkDigital Inclusion and Outcomes-Based Evaluation, suggested that funders can help define a realistic framework of common indicators for reporting outcomes, point to appropriate tools and underwrite the training needed to use them, and provide grantees with the resources to measure programmatic success."
To learn more