As designed by Congress in 1913, the Federal Reserve System is a representation of public and private institutions. While the Board of Governors in Washington, D.C., is a government agency with broad oversight, there are 12 regional Federal Reserve Banks throughout the United States that are under the direction of local boards of directors. In addition to overseeing their respective Reserve Banks, the regional Fed directors are essential conduits between their local communities and the nation's central bank, offering insight and counsel on the economy drawn from their own expertise and contacts.

These independent regional Reserve Banks, which also have affiliated Branch offices, are a direct recognition of the value that Americans place on limiting political influence and ensuring broad representation within a central bank. Before the Federal Reserve System was established, the United States made two attempts at a central bank. Neither survived, in part because large areas of the country—especially along the frontier and in the South—felt that the institutions were too closely aligned with the power centers of the Northeast.

The Federal Reserve's Tenth District includes Colorado, Kansas, western Missouri, Nebraska, northern New Mexico, Oklahoma and Wyoming. The Kansas City Fed has Branch offices in Denver, Oklahoma City and Omaha, in addition to its headquarters.

Here are the Tenth District directors who began their terms of service in 2019.


Kyle Heckman, Kansas City Director

Similarities between the financial industry and aviation might not immediately come to mind, but Kyle Heckman – a bank CEO and pilot – can see the parallels.
Heckman is chairman, president, and chief executive officer of Flatirons Bank, a community bank primarily serving Boulder County, Colorado. He joins the Kansas City Board of Directors after serving on the Tenth District Community Depository Institutions Advisory Council (CDIAC) for five years.

While he was a student at the University of Colorado (CU) at Boulder, Heckman took an interest in aviation. Now he is an experienced instrument-rated pilot and has shared with interested banking industry peers his perspective on how flying and banking relate.

"Flying entails many of the same challenges and rewards that are present in banking, with respect to navigating rules and regulations, opportunities and risks, to reach a successful outcome" said Heckman, who is a member of the Experimental Aircraft Association. "At the end of the day it's really about sizing that all up into a risk-management judgment as to whether it's safe and prudent to move ahead. I see lots of parallels there."

Heckman, who earlier worked for Bank of America in investment banking and credit risk management in San Francisco, London, and Denver, said he brings a broad outlook to the Board.

"I bring the perspective of operating and working with small to midsize businesses, further informed by having spent time in my early career at a national bank in a specialized group focused on a customer base of large, multinational companies", Heckman said. "I also bring the perspective of being a long-time Colorado resident, which is noteworthy given the growth and transformation of Colorado's economy in recent years and its impact on our district."

At CU, Heckman earned a bachelor's degree in Economics, a bachelor's degree in Business Administration with an emphasis in Finance, and a master's degree in Business Administration.

"There is much for me to continue to learn and appreciate about the history of the Federal Reserve System and its unique positioning within our nation's economic and financial framework," Heckman said.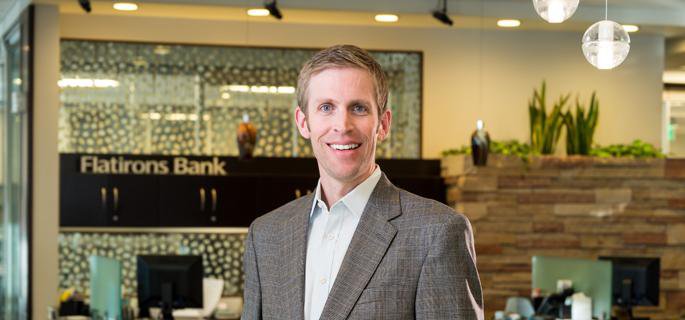 Jacqueline Baca, Denver Director

Jacqueline Baca is president of Bueno Foods, a family owned business in Albuquerque, New Mexico, that has been operating since 1951 and distributes products nationwide.

"We sell New Mexican food, which is very distinct," Baca said. "Our mission is to share our culinary heritage with the world."
Baca joins the Denver Branch Board of Directors after serving on the Tenth District Economic Advisory Council.

"I am bringing the perspective of our industry – in our region and in the New Mexico economy – as well as my perspective and viewpoints of peers and people that I reach out to," Baca said.

Baca serves on the boards of Think New Mexico, Viante New Mexico and the Gas Company of New Mexico. She holds a bachelor's degree in Political Science and a master's degree in Business Administration, both from the University of New Mexico.

Service on the Advisory Council was "eye-opening" in many ways in terms of learning more about the economy and the Federal Reserve, Baca said. She is looking forward to similar experiences on the Denver Branch Board.

"Just learning from other directors, learning from the economists and Federal Reserve staff, learning more about what's going on in our district and the regional economy," Baca said. "It's all about learning and helping support the Denver Branch in whichever way I can."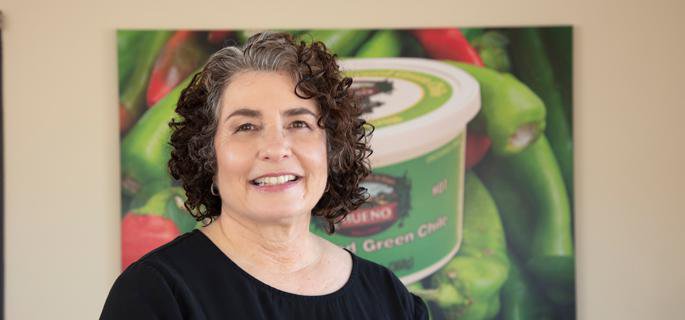 Nicole Glaros, Denver Director

Techstars, based in Boulder, Colorado, is a worldwide network supporting a portfolio of nearly 2,000 startups and entrepreneurs. As the company's chief investment strategy officer, Nicole Glaros directs deployment of capital and a wide range of resources to help businesses grow and flourish.

"At our core we're a network of people, but we focus on helping entrepreneurs become more successful and helping corporate partners innovate," Glaros said.

After serving on the Tenth District Economic Advisory Council, Glaros brings her business expertise to the Denver Branch Board of Directors. She also brings a desire to gain insight from other directors and other economic sectors.

"I'm eyeball-deep in the tech and startup ecosystem, and I recognize that the world is much bigger and broader than that," Glaros said. Serving on the Board will be "a way for me to really connect with other ecosystems and other communities around the United States and also serve our government in some way."

Glaros founded a tech startup while completing graduate studies at the University of Florida. Later she was instrumental in the expansion of CTEK, a Colorado business incubator. With Techstars, her roles have included managing director, chief innovation officer and partner. During her tenure, Techstars has grown from one office in Boulder to 45 investment offices in 18 cities worldwide, with $500 million in capital under management.

Glaros also serves on the boards of directors of several organizations, including Pana, GreatHorn, Smart Vision Labs, and the Board of Alumni and Friends at the University of Colorado's Leeds School of Business. Away from work, Glaros has been a competitive swimmer, triathlete and boxer.

On the Board, she is "extremely fascinated" to learn more about the country's economy and how the Fed influences monetary policy.

"I think that one of the things that my tech background has allowed me to do is to say 'How do we think about the world differently? How do we ask different questions that could help us solve problems in a new and innovative way?' " Glaros said. "I think that perspective can help the Board."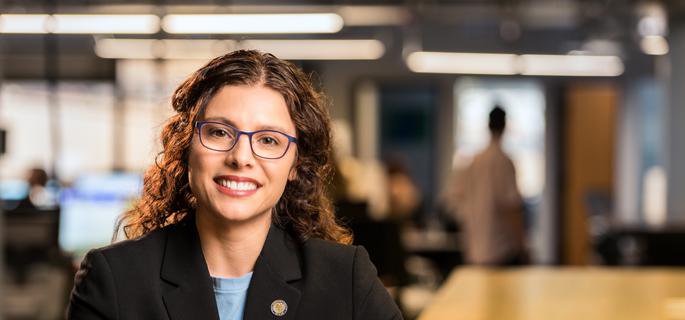 J. Walter Duncan IV, Oklahoma City Director

As a fourth-generation oil and gas exploration executive, Walt Duncan brings deep industry expertise to the Oklahoma City Branch Board of Directors. 

Duncan is president of Duncan Oil Properties Inc., a privately held exploration and production company based in Oklahoma City. The company was established in the late 1950s, but his family's history in the fuel exploration business goes back even farther. Duncan said that in recent years there was a discovery of records showing that the family acquired its first oil and gas lease in June 1939 in the Illinois Basin. Today Duncan Oil manages company-owned energy interests in 26 states and Canada. Most of its operated wells are in Western Oklahoma.

With that background, Duncan sees his service on the Board as an opportunity to help the Bank expand its awareness of "some of the dynamics going on in our industry."

"First of all, I was flattered even to be asked," he said. "I've got kind of an analytical mind, and I've always been a student of our industry. I just hope that I can help the Board understand the challenges and the complexities of the industry so that ultimately the Fed can make better decisions about monetary policy."

Duncan holds a bachelor's degree in Philosophy from DePauw University in Indiana and a master's degree in Business Administration from the University of Texas at Austin. He serves on the boards of the YMCA of Greater Oklahoma City and the Oklahoma Medical Research Foundation. He has served on the boards of the Petroleum Club, Calm Waters, and the Citizens League of Central Oklahoma. He also is the former chair of the Oklahoma City Chapter of the Young Presidents Organization.

By serving on the Fed's Oklahoma City Branch Board, Duncan hopes to gain as much knowledge and perspective as he shares.

"I think, very simply, just having the interaction with all of the Board members and staff of the Fed…I just know it's going to be very rewarding," Duncan said.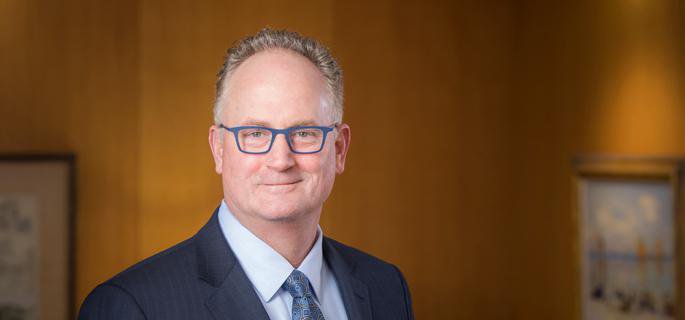 Zac Karpf, Omaha Director

Zac Karpf comes to the Omaha Branch Board of Directors with a long family history in Nebraska banking.

Karpf is chief operating officer of Platte Valley Bank and the co-chief operating officer of the Bank's holding company, Platte Valley Financial Service Companies Inc., in Scottsbluff. He grew up in the Dundee area of Omaha and was preceded in banking by his great-grandfather, Henry C. Karpf; grandfather, Charles T. Karpf Sr.; and father, Charles T. Karpf Jr.

In addition to managing day-to-day business for Platte Valley Bank and its branches, Zac Karpf's duties with the holding company include "working with our headquarters staff here in Scottsbluff to provide all corporate support for our banks in Nebraska, Wyoming and Colorado along with our affiliate services in insurance, investments and trusts." Those services include accounting, bank operations, credit administration, human resources, information technology, marketing and mortgage operations.

"Our mission is centered on providing an exceptional experience for our customers, an enriching work environment for our associates and outstanding value for our shareholders," Karpf said.

To illustrate the breadth of Platte Valley's footprint, Karpf points out that the company's eastern-most location is in Sidney, Nebraska, and its western-most location is in Meeker, Colorado – more than six hours apart by car.

"So there are a lot of differences in the variety of rural communities and customers, and we try to provide a community-based focus in each market," he said.

That attentiveness to rural communities and the agriculture sector of the economy is part of the perspective Karpf wants to bring to the Omaha Branch Board.

"It's a huge opportunity to make sure the voice of the rural, ag-based economy in western Nebraska is heard," Karpf said. "It's important to understand that not everything that is important to our economy happens on the coasts."

Karpf holds undergraduate and graduate degrees in Business Administration from the University of Nebraska in Lincoln. He has served in leadership roles for the YMCA, Rotary Club, Quivey–Bay State Foundation, Scottsbluff-Gering United Chamber of Commerce and the Nebraska Bankers Association.

"I've always been fascinated by the Federal Reserve as the Central Bank of what I consider to be the greatest nation in the world, so I'm really excited about diving in and learning as much as I can," Karpf said. "There's a huge opportunity for me to have the personal engagement and knowledge that I can bring back to the community and businesses we serve."

Get more information about the Federal Reserve Bank of Kansas City's directors.