Nonprofits are a significant part of the American economy. There are more than 1.5 million nonprofit organizations registered in the United States. These groups employ External Link12.3 million people and mobilize millions more volunteers. Many nonprofits operate on a shoestring budget. The Kansas City Fed provides them with high-quality resources, usually at no cost.
Why do we do this? The reason is closely tied to the Community Reinvestment Act (CRA) and the community development work for which it was the catalyst.
Nonprofits can benefit from the CRA
Congress passed the CRA in 1977 to encourage banks to invest in the communities they served, including low- and moderate-income (LMI) neighborhoods. In 1981, the Board of Governors of the Federal Reserve requested that each Reserve Bank begin to build community development capacity. This allowed Reserve Banks to offer training and support to depository institutions seeking to comply with the CRA. Today, the Kansas City Fed and other Reserve Banks often play the role of neutral convener and catalyst for community development. The following resources help nonprofits understand and benefit from the CRA:
CRA OneSource 
CRA OneSource provides more than a dozen CRA-related tools, tutorials and resources. Some are developed specifically for banks, while others are developed for nonprofits. These are especially helpful to those new to the CRA:
What is the Community Reinvestment Act? found under CRA 101. This short video provides a high-level understanding of the CRA and key concepts and terms.
A Banker's Quick Reference Guide to CRA, found under Guides and Publications. This explains key definitions and CRA-related concepts that community organizations will find helpful.
Understanding the CRA and How it Might Benefit Your Organization, found under CRA Webinars and Videos. This hour-long video is helpful to those wanting an in-depth understanding of the CRA.
Investment Connection
Investment Connection helps connect community development organizations looking for funding with banks looking for CRA-related grant and/or loan opportunities. Community organizations may submit their proposals online, and Kansas City Fed bank examiners review them for CRA relevance. If approved, the proposal is shared with bankers via an online portal. The Kansas City Fed also holds events, modeled on Shark Tank and speed dating, which give nonprofits the chance to pitch to banks and philanthropic funders.
Research engages and informs nonprofits
The Kansas City Fed invites nonprofit staff members who work directly with LMI communities to participate in the LMI Survey. Any nonprofit, though, can benefit from the survey results and other information.
The LMI Economic Conditions Report and Survey
The LMI Economic Conditions Report is released each February and August, and combines results of the Kansas City Fed's LMI Survey with additional analysis of official labor market data relevant to LMI communities. The LMI Survey is completed by individuals who provide direct services to LMI populations. The survey asks how the current financial health of their LMI constituents and their organization compares with the past quarter and past year, using seven indicators. To take the survey, sign up here. 
The Tenth District Consumer Credit Report
Published in July and August, the report summarizes consumer credit trends in the Kansas City Fed's District states of Colorado, Kansas, Missouri, Nebraska, Oklahoma, New Mexico and Wyoming. The report provides data on consumer debt, loan delinquency rates, personal bankruptcy filings and mortgage delinquencies.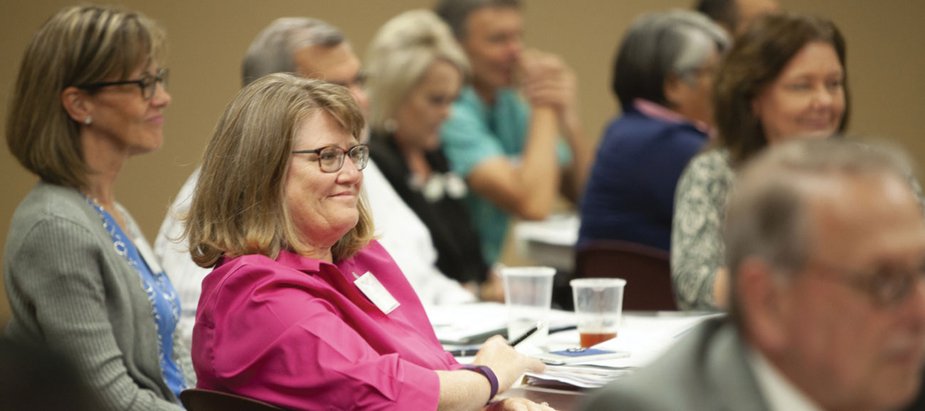 Toolkit helps nonprofits prepare for leadership change
Included on a recommended reading list from the National Council of Nonprofits, the Kansas City Fed's Nonprofit Executive Succession-Planning Toolkit was refreshed and re-released last year.
The toolkit provides nonprofit boards, executives and staff with:
An overview of the succession-planning process
An outline of key planning roles, timelines and organizational readiness questions
Templates that organizations may tailor to their specific needs
Links that easily direct users to related templates and resources
Financial education materials inform clients, students
Any organization that offers financial education will find something of benefit to its clients. The Kansas City Fed offerings range from pre-K to adult and are developed for use by consumers and teachers alike. Materials can be filtered by:
Format: Activity, book, lesson plan, video, and more
Grade level: PK-2, 3-5, 6-8, 9-12, college, or adult
Key concepts: credit, economics, personal finance, saving and investing, and more
Target audience: bankers, consumers, or teachers
Training and workshops take assistance one step further
In just the last few months, the Kansas City Fed has held free training on innovation for nonprofit executives, and a free, sold-out summit on diversity and inclusion. The best way to stay updated on events like these is to subscribe to our e-newsletter.
Stay informed about what the Kansas City Fed has to offer!
Use this link to subscribe to Community Connections, the quarterly e-newsletter from the Community Development team. (You can sign up for several other publications at the same time.) Do a colleague a favor and share the link.
Additional resources developed for nonprofit organizations can be found here.