More than 300 people attended the 10th annual Money Smart Day in Kansas City on April 7 at the Kansas City Public Library's Central Branch. The Federal Reserve Bank of Kansas City partnered with community organizations and financial institutions to offer free sessions on a variety of topics, including:
Avoiding Financial Frauds and Scams
Budgeting Made Easy
Get Moving! Home Financing 101
Exploring Your Financial Values and Attitudes
How to Buy a Car
Understanding Credit
How to Improve and Repair Credit
Saving for Your Future Starts Now! 
Home Buying Basics
Top Personal Finance Apps for 2018
Pictures from the Event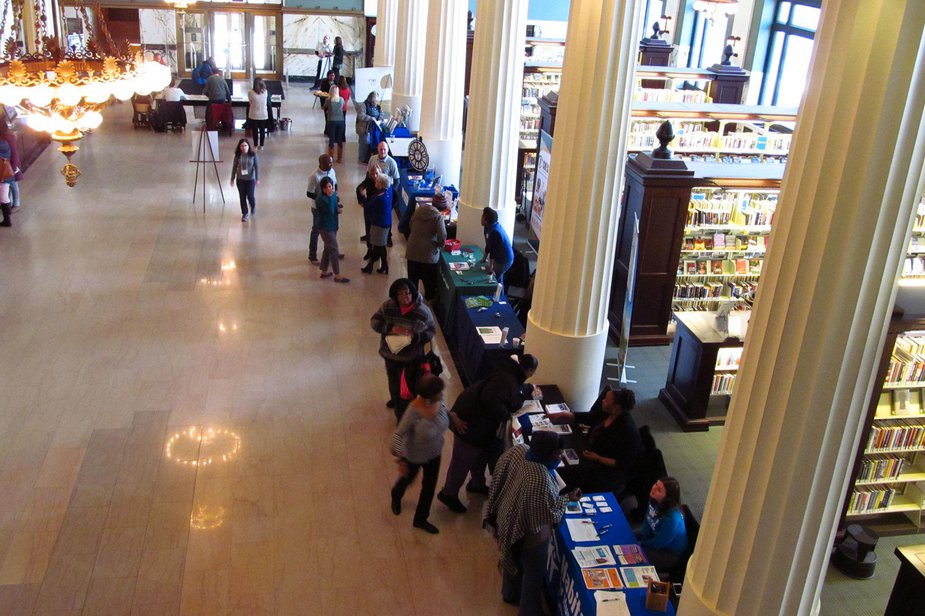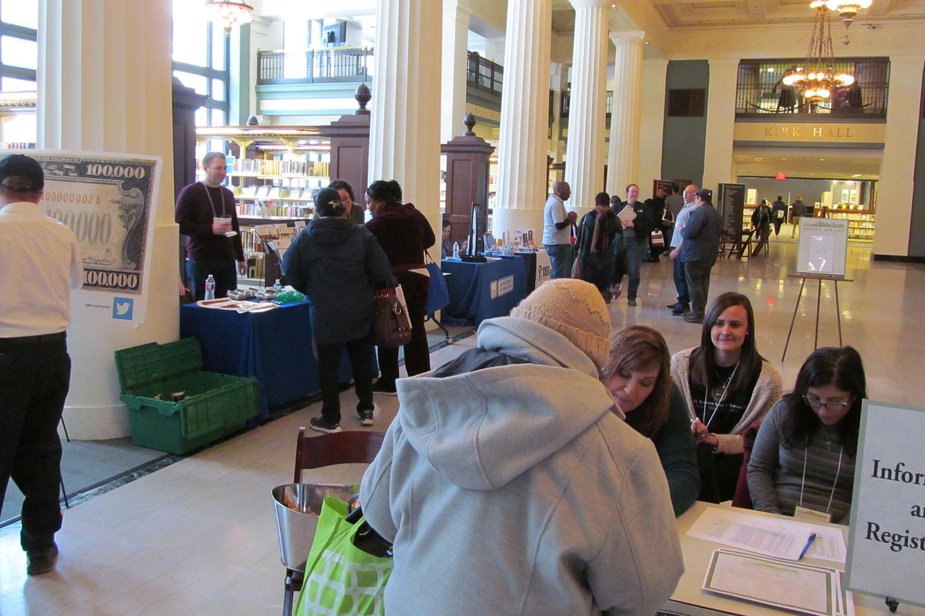 Additional emphasis this year was placed on the topic of credit. One session outlined the basics of credit while another focused on how to repair credit and resolve credit disputes. KC Fed employees also assisted 64 attendees with obtaining free copies of their credit reports. Overall, 28 KC Fed employees participated in Money Smart Day along with volunteers from 22 community organizations and financial institutions.
Making an Impact
Responses on session evaluations indicate the event had some positive outcomes. 82 percent of respondents said they were likely to change their money behaviors as a result of the information they received. Three attendees who identified themselves as having outstanding payday loans were connected onsite to Next Step KC, which offers low-interest, small-dollar loan funding developed to help people pay off payday loans. "That's real impact!" said Becky Gripp, Next Step KC's program director. 
Help for People of All Income Levels
Money Smart Day intentionally is focused on meeting the needs of people with low-to moderate-incomes. Half of those who completed session evaluations, however, indicated they had household incomes of more than $50,000. This closely mirrors the income distribution of attendees in 2017, suggesting that financial capability topics are relevant to people at all income levels.
Money Smart's Evolution
The Federal Reserve Bank of Chicago started Money Smart Week in 2002 as a public awareness campaign to help consumers increase their financial knowledge and become more financially healthy. Money Smart Week in Kansas City started in 2007, with events hosted in collaboration with the KC Fed, FDIC, financial institutions and community organizations. Money Smart Day was added in 2008 as a feature event of the campaign.
Today, Money Smart initiatives are available across the country. In Kansas City, it has become a year-round campaign known as External LinkMoneySmart KC. The campaign's website includes a calendar of dozens of money-related events across the Kansas City area. Representatives from the KC Fed, FDIC, community organizations and financial service providers serve as a steering committee for the campaign and help manage the website.