Contributing to the economic growth of southeast Oklahoma is an important goal for CEO Mark Burrage and his management team at FirstBank in Antlers.
Burrage this year joined the Kansas City Fed's Oklahoma City Branch Board of Directors. The history of the bank he leads goes back to 1901, when its predecessor, Antlers National Bank, was chartered. FirstBank now operates in nine locations in six contiguous counties, and that geography is at the core of the bank's philosophy.
"My whole thought process is that we don't need to go outside of those borders to do things well for the people here in southeast Oklahoma," Burrage said. "So our focus is empowering our employees to enrich lives, to grow businesses—and we try to do that on a daily basis."
Burrage was named CEO in 2016. Under his leadership, FirstBank acquired 1st Bank and Trust, which had locations in Broken Bow, Hochatown, Wright City and Idabel.
"I can count on the great executive team that we have, as well as our board of directors at FirstBank," Burrage said. "That makes my job fun. It allows me to manage with more of a broad view for the bank."
Burrage holds a bachelor's degree in business from the University of Oklahoma and a law degree from the University of Tulsa. He served in recent years on the Kansas City Fed's Community Depository Institutions Advisory Council (CDIAC), whose members represent banks, thrift institutions and credit unions across the Tenth District.
"We have a deep respect for the Fed," Burrage said. "We've always felt that the Fed is our partner. The Fed wants to serve, and they want to help us serve."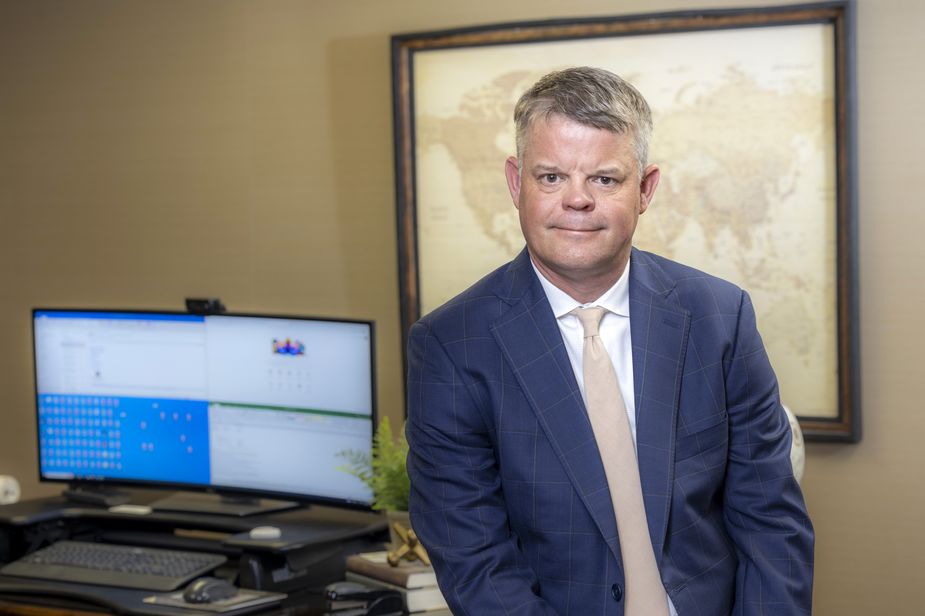 The opportunity to be part of a Reserve Bank board of directors is an extension of that relationship.
"When I said 'Yes, I want to serve on the Board,' it meant that I want to help the Fed, because they've been so good to us," Burrage said. "If I can repay that in some small way, that's a great thing."
Another aspect of Board service is that it offers a broad exchange of viewpoints on business and the economy.
"Unlike the CDIAC, the Oklahoma City Board is not made up exclusively of bankers," Burrage said. "So, what I hope to give is the banking perspective—from the businesses that we serve and the consumers that we serve."
Those perspectives are vital assets as Burrage and FirstBank strive for regional growth.
"My hope is that I will take with me a better understanding of the Fed, what they do and why," Burrage said. "I also hope to learn from other members of the Board…how they think, how they make decisions. I want to learn more about the inner workings of the Fed and take that back to southeast Oklahoma and use that to think differently about ways to help businesses grow and help consumers."
Learn more about Mr. Burrage here.