The Federal Reserve Bank of Kansas City's Economic Policy Symposium in Jackson Hole, Wyo., is one of the longest-standing central banking conferences in the world. The event brings together economists, financial market participants, academics, U.S. government representatives, and news media to discuss long-term policy issues of mutual concern. 
Learn more about the event below or view a timeline highlighting important moments in the symposium's history (PDFInformation is also available as a PDF). The 2023 Economic Policy Symposium. "Structural Shifts in the Global Economy," will be held Aug. 24-26.
To foster the open discussion that the symposium is known for, attendees are selected based on each year's topic with consideration for diversity in region, background, and industry. In a typical year, about 120 people attend consisting of the following groups.
A key feature of the event is the thoughtful discussion that takes place among the participants. Given the participants and the topics being discussed, there is substantial interest in the symposium. However, to help foster the open discussion that has been so critical to the symposium's success, attendance at the event is limited.
Similarly, although the Bank receives numerous requests from media outlets worldwide, press attendance is also limited to a group that is selected to provide important transparency to the symposium, but yet not overwhelm or influence the proceedings. All symposium participants, including members of the press, pay a fee to attend. The fees are then used to recover event expenses.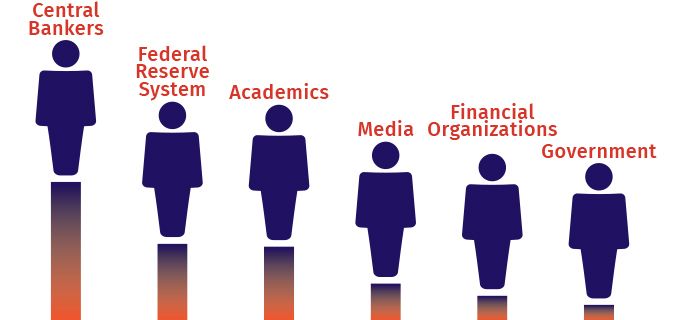 What's discussed?
We select the symposium topic each year and asks experts to write papers on related subtopics. To date, more than 150 authors have presented papers on topics such as inflation, labor markets and international trade. All papers are available online.
Papers provided to the Bank in advance and presented at the annual economic policy symposium will be posted online at the time they are presented at the event. Other papers, such as discussant comments, may not be provided until after the event but are posted as they become available. Additionally, transcripts of the proceedings are posted on the website as they become available, a process that generally takes a few months. Finally, the papers and transcripts are compiled into proceedings books which are both posted on the website and published in a volume that is available online or in print, free of charge.
Worldwide Representation
The goal of the Economic Policy Symposium when it began was to provide a vehicle for promoting public discussion and exchanging ideas. Throughout the event's history in Jackson Hole, attendees from 70 countries have gathered to share their diverse perspectives and experiences.