As a Reserve Bank director, L. Javier Fernandez can draw upon his background in the study of economics and his professional role in serving customers' everyday needs.
Fernandez is the chief financial officer for the Omaha Public Power District (OPPD).
"Our mission is to provide reliable, affordable, and environmentally friendly energy services to our customer-owners," Fernandez said.
In addition to traditional CFO duties, Fernandez oversees OPPD's resource planning, energy marketing, trading, supply chain, and service vehicle fleet. That expanded range of responsibilities, Fernandez said, is how his role differs from many of his CFO peers.
"I get to oversee our corporate planning function when it comes to planning for energy resources, reliability, and adequacy of resources," he said. "It's a really interesting part of my job, where I get to look at the demand forecast, and we get to plan for the energy mix, technology, and resources we're going to need in the future."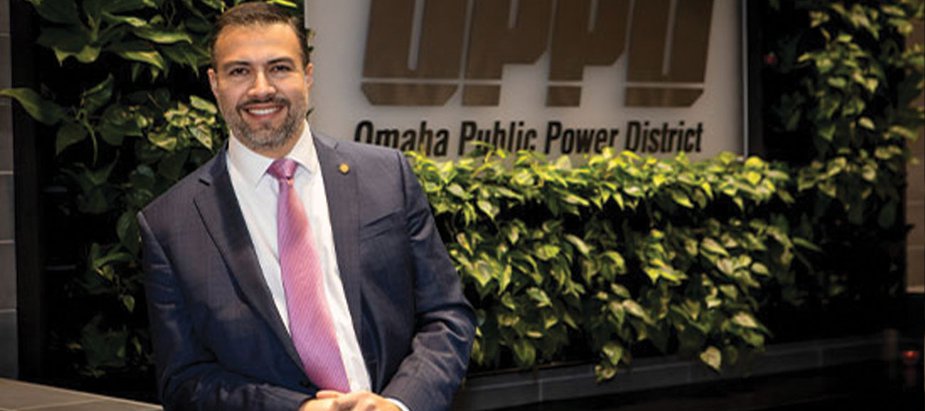 Fernandez was born and raised in Mexico City and earned a bachelor's degree in economics from Instituto Tecnológico Autónomo de México in his hometown. He later moved to the United States and became a U.S. citizen. He has a master's degree in business administration from Yale University; a utility management certificate from Willamette University in Salem, Oregon; and a utility executive certificate from the University of Idaho.
"I owe a huge debt of gratitude to this country, and working for a public utility and serving on the Bank's Board of Directors are ways to give back to this country that has given me so many opportunities," Fernandez said.
The opportunity to serve on the Board also tapped into some longtime interests.
"I was trained as an economist, so I've always had an interest in economic matters," Fernandez said. "And, from an intellectual-curiosity perspective, I've always been interested in how economic theory meets reality and economic policymaking."
And the Board can benefit from the insight Fernandez gains in real-time from utility customers.
"We have a really tight connection with our customer-owners, so what I want to bring is the voice of the customer—through the electric bill and through electricity services," he said. "Because it could be an indicator for economic growth or stagnation or troubles that some of our customers might be having. I get to see that first-hand."
As a director, the sharing of information works in both directions, Fernandez said.
"There's a lot of information … I'm learning not only from the staff but also from my fellow board members," he said. "That broader perspective is what I want to gain from my participation with the Fed."
Learn more about Mr. Fernandez here.