Student success and workforce development are two of the themes that University of Nebraska at Omaha (UNO) Chancellor Joanne Li emphasizes when she talks about the school's responsibilities to the community it serves.
Li, who became UNO's 16th chancellor in 2021, has joined the Omaha Branch Board of Directors this year. She leads Omaha's only four-year public research university. It is one of four campuses in the University of Nebraska System.
"My job is to set the vision and mission for the university," Li said, noting that her role ranges from ensuring an atmosphere of academic achievement to guiding strategy, recruitment, fundraising and community engagement. "UNO's vision is to advance social mobility for all members of our community."
To that end, she said, the university recognizes that "student success and workforce development are interlocking; one cannot exist without the other."
She pointed out that first-generation college students make up 36% of UNO's enrollment. It is common for students to have full-time or part-time jobs, and many students face some sort of economic challenge. "That is the current and future work force," Li said. "We ask ourselves 'What can we do to make their journey more efficient?' We want every candidate to graduate from UNO gainfully employed. We want every student to cross that finish line and to feel like every part of their life has improved because they came here."
Li came from Hong Kong to attend college in the United States, becoming the first in her family to attend college. She holds multiple degrees in finance, including a doctorate from Florida State University, along with an undergraduate minor in economics and holds the Chartered Financial Analyst® designation.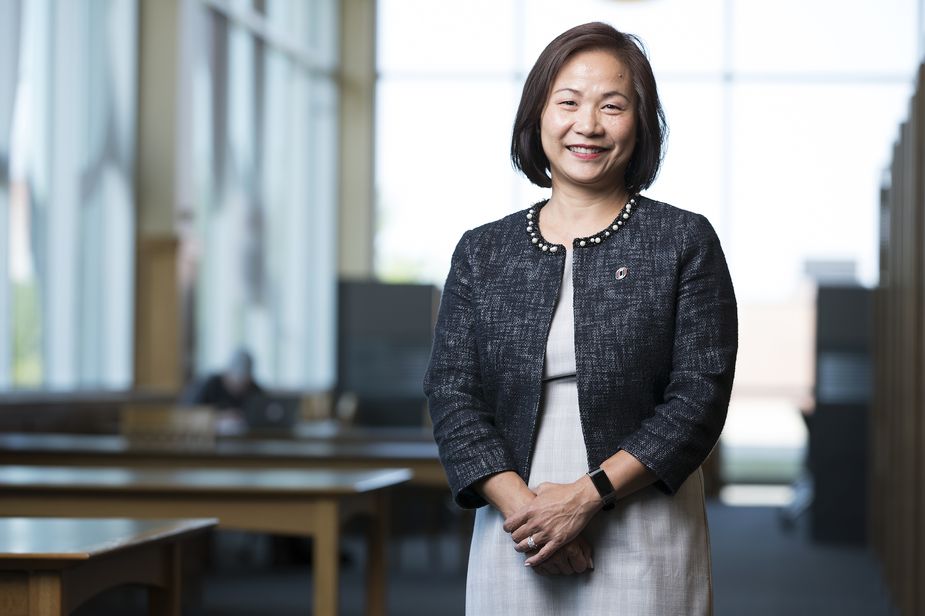 Before coming to UNO, Li was dean of the College of Business at Florida International University in Miami. She is the first woman of color to serve as UNO chancellor and the first Asian-American in the history of the University of Nebraska System to hold an executive leadership role.
She said that given her academic training and her interest in the economy, serving on the Bank's Omaha Branch Board was a natural fit.
"Serving as a Reserve Bank director not only is a dream come true, but I also believe that through this opportunity I will be able to share some of my observations from higher education and provide some insight," Li said.
Part of that insight, she said, is the understanding that higher education alone cannot fully address the current and future labor needs across all industries and institutions. The exchange of ideas with peers will be helpful in shaping solutions.
"Collaborating and listening to information from other industry leaders on the Board is tremendously important to me as someone who leads the university and tries to solve real problems for the community," Li said. "What I would love to take away from this is the ability to connect these thoughts in a way that helps us solve the problems facing employers and the economy."
Learn more about Ms. Li here.