At the Federal Reserve Bank of Kansas City, our commitment to diversity, equity and inclusion is critical for serving our region's diverse communities. Diversity, equity and inclusion (DE&I) has long been a focus at the Kansas City Fed. With the support and dedication of our leadership and staff, we continue to take many steps forward in our commitment to advance DE&I across our mission areas of monetary policy, financial services and bank supervision.
The 2021 Office of Minority and Women Inclusion (OMWI) Report to Congress, PDFavailable here, highlights the key role that diversity, equity and inclusion played throughout the Kansas City Fed's activities in the areas of our workforce, supplier and procurement strategies, financial education, and partnerships. Below, are just some of the accomplishments highlighted in the 2021 OMWI Report.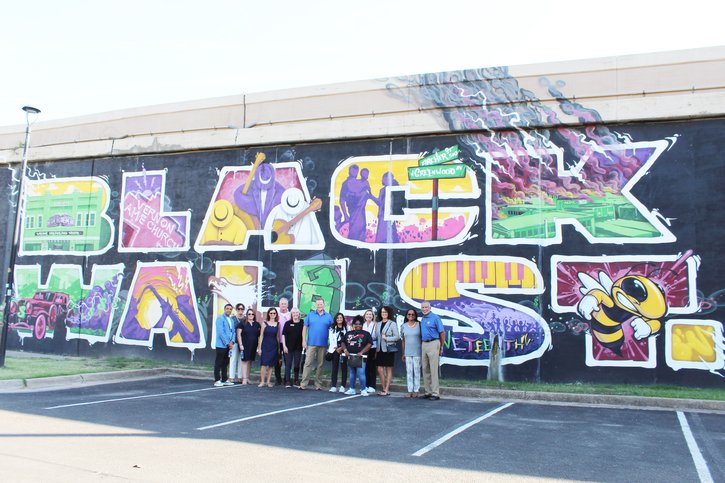 Partnerships
The Bank was recognized with a top score of 100 on the Human Rights Campaign Foundation's 2021 Corporate Equality Index, the nation's premier benchmarking survey and report measuring corporate policies and practices related to LGBTQ+ workplace equality. This is the second year the Bank has earned this recognition.
The Kansas City Fed hosted its first "Women in System Economic Research Conference," a two-day event designed to bring together economists throughout the Federal Reserve System to connect women economists and research staff across the System, promote their work, and provide networking opportunities.
In 2021, the Bank partnered with other Reserve Banks across the Federal Reserve System to host the annual Minorities in Banking and Women in Banking forums, as part of its Banking and the Economy programming.
The Bank hosted a "Fed Listens" event at the new First Americans Museum with tribal leaders. The "Fed Listens" series began in 2019 as a way for the Federal Reserve to directly hear how monetary policy affects peoples' daily lives.
By the numbers
Women and people of color represent 69% and 31% of senior management, respectively
In 2021, employee-led shared identity groups called Inclusion Networks hosted 201 programs and events, published 26 employee articles, and accounted for 103 employee referrals by sharing open positions posted by the Bank
Diverse suppliers were awarded 77 of the Bank's contracts, which contributed to $11.6 million spent with diverse suppliers, or 18.9% of the Bank's total reportable spend
Bloomberg interview: Fed's George Discusses Need for Diversity in Economics
Read the full report