Compared with the modern era, the presence of women in professional positions in the early 20th century was rare indeed across corporate offices, including those of the Kansas City Fed. Therefore, in retrospect, the 1920 hiring of Mary Billingsley as Bank librarian was a trailblazing moment.
Based on information in the bank's archives, it is likely that Billingsley was the Kansas City Fed's first female employee with senior-level responsibility. Before her arrival, women working in the bank's offices were mainly in stenographer, typist or clerk positions. Also, Bank records show that Billingsley, who retired in 1937 and died in 1963, was paid between $2,000 and $2,500 per year – putting her in the pay range of supervisors in those early years. Her duties likely included reference, research, cataloguing, news aggregation, and acquisitions and collections development. (Image: Yearbook photo of Mary Billingsley. Credit: University Archives, Kenneth Spencer Research Library, University of Kansas Archives.)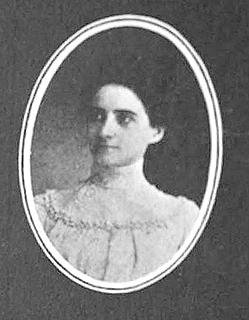 Nearly 100 years after Billingsley was hired, some of her duties remain in one form or another in the Bank's library. However, technological developments over the decades obviously have had significant impact.
"Much like the rest of the Bank, it is not what we do that has changed but how we do our job," said Brett Currier, Digital Scholarship Librarian and Library Manager at the Kansas City Fed. "With technology, the amount of information we have access to is staggering. Before the internet, the library answered questions like 'What is the Federal Funds rate?' because that information was not readily available to most people. Now, with so much information available, we help Tenth District employees find the right resources to answer their questions."
Billingsley was born in October 1880 near Fairfield, Iowa, graduated from high school in Belleville, Kan., and was a student at the University of Kansas in the early 1900s. She later earned a bachelor's degree in Library Science from the University of Illinois in Champaign, the city where she began her professional career, as a library cataloguer.
She was hired by the Kansas City Fed after working as head of the Public Documents Division at Kansas City Public Library. Earlier she was librarian for the Kansas Railway Company in Kansas City. By 1940 she was living in Los Angeles. She died in Tucson, Ariz., in February 1963.
(Bank Historian and Information Specialist Cynthia Edwards contributed to this article.)