Residents of five counties in southwest Colorado are getting a boost in homeownership opportunities because of a connection forged through External LinkInvestment Connection, a program of the Federal Reserve Bank of Kansas City.
Lisa Bloomquist, executive director of External LinkHomesFund, is always on the lookout for new sources of funding. HomesFund is a housing CDFI that offers homebuyer education and housing counseling in addition to mortgage assistance for low- and moderate-income (LMI) households.
Bloomquist pitched their Mortgage Assistance Program to banks and other funders at the Colorado Investment Connection event in August 2019. Investment Connection operates like "Shark Tank," giving community groups the chance to present to "sharks" that include bankers and philanthropic funders.
About a year later, new funding from Alpine Bank is helping lower-income residents of the high-cost region own homes. HomesFund is based in Durango, Colorado, and covers Montezuma, Archuleta, San Juan and Dolores counties in addition to La Plata, of which Durango is the county seat.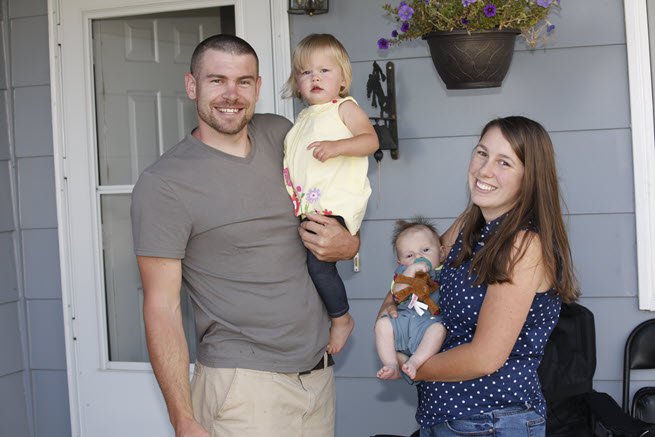 Without the Mortgage Assistance Program, low-income families likely would be unable to pay for homes in the high-cost region, which has a population of less than 100,000. Bloomquist said home prices are increasing rapidly, and workforce wages aren't keeping up. And, because housing is in high demand, HomesFund clients cannot compete with investors who are buying up housing. The Mortgage Assistance Program offers $15,000 in mortgage payment assistance for households, which fills the gap between low wages and other funding sources available.
For James Wareham-Morris, CRA officer and vice president in risk management for External LinkAlpine Bank, the opportunity to connect with HomesFund made sense on many levels. Alpine invested $330,000 in the Mortgage Assistance Program for southwest Colorado, with a 10-year maturity that can be extended annually without the need to renegotiate the terms on an annual basis. HomesFund provides some reporting on the funds on a quarterly basis.
Wareham-Morris said he has attended Investment Connection programs since they started ten years ago and recognizes its value. Investment Connection, he said, "is genuinely a low commitment of time with the potential for a high return. I see the value of me being there in person and interacting with the presenters, in real time with real people. It's a good opportunity to meet new people and find new ideas, organizations, and opportunities for Alpine Bank. Investment Connection impacts our bank and the communities we serve."
Wareham-Morris said the HomesFund presentation appealed to him. "Alpine Bank operates in high-cost mountain areas. HomesFund is in Durango, where the housing costs have exploded and people are getting priced out of the market, and the surrounding counties also have gotten quite expensive. Affordable housing is a community need and we're being responsive."
Funders—find more proposals at Investment Connection at External LinkInvestment Connection - Federal Reserve Bank of Kansas City (kansascityfed.org)