As policymakers and service providers continue to enact programs to help small businesses emerge from the COVID-19 crisis, a new report shows differences in the experiences of firms owned by people of color and firms owned by whites.
Black- and Hispanic-owned firms were half as likely to be fully approved for financing as white-owned firms.
Businesses owned by people of color were more likely than white-owned businesses to report reducing operations or temporarily closing during the pandemic.
Ninety-three percent of Asian-owned firms, 86% of Black-owned firms, and 85% of Hispanic-owned firms reported sales declines due to the pandemic, compared with 79% of white-owned firms.
These are among the findings of the External Link2021 Report on Firms Owned by People of Color recently published by the 12 Federal Reserve Banks. The report is the second based on the Federal Reserve Banks' Small Business Credit Survey, an annual survey of small business owners fielded in September and October 2020.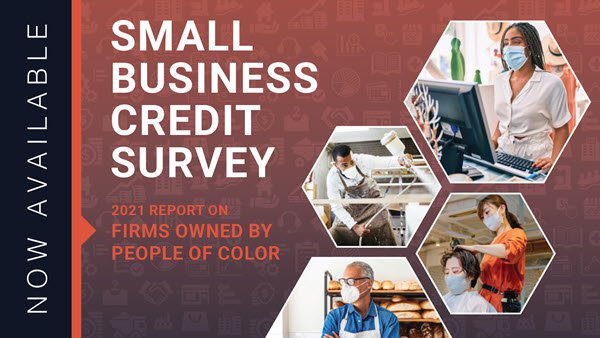 The findings highlighted significant differences in the experiences of Black-, Asian-, and Hispanic-owned firms compared with white-owned businesses. Understanding these differences can help policymakers better address the unique needs of these subsets of small businesses as they implement programs to support post-pandemic economic recovery.