Farm Loans Outstanding at Commercial Banks
Farm debt at commercial banks contracted in the second quarter of 2020 following a recent trend of slower agricultural lending activity. The 1% decrease in total outstanding loans was driven by a drop in both farm real estate and production loans. Farmland loans declined less than 1%, but it was the first decrease during any quarter in more than 35 years. Non-real estate loans declined by more than 2%, marking the fourth consecutive quarter of contraction.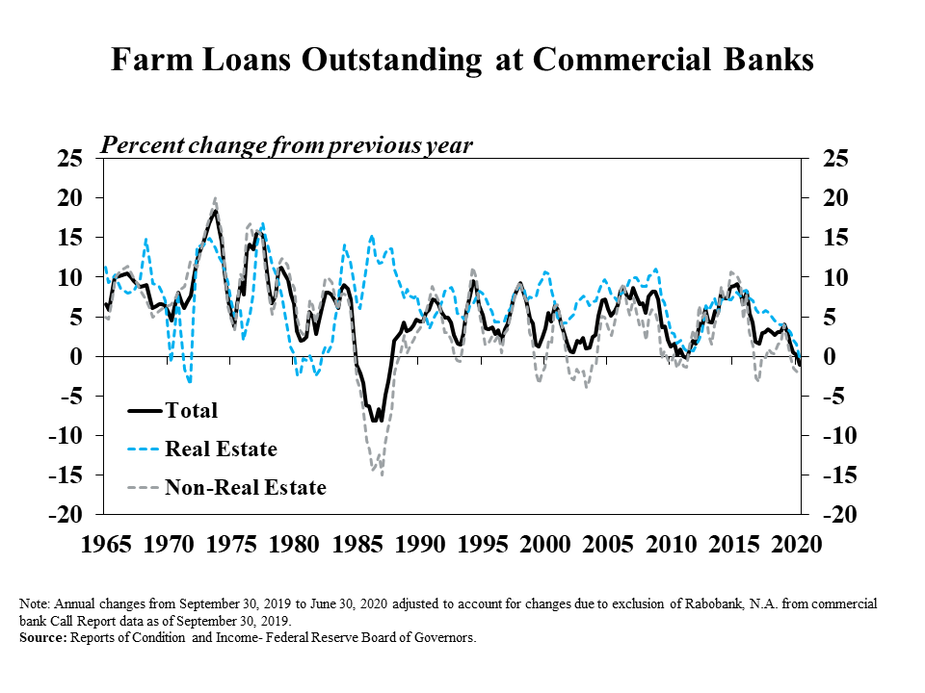 Non-Performing Farm Loans at Commercial Banks
Alongside ongoing weaknesses in the agricultural economy and additional headwinds for many producers resulting from the pandemic, the share of non-performing agricultural loans continued to trend higher. Delinquency rates on farm loans remained manageable, but on a seasonally adjusted basis, have increased both annually and quarterly in every reporting period since the end of 2015. Compared to the second quarter of 2015, the volume of total non-performing farm loans was nearly 120% higher, while total debt outstanding at commercial banks grew by only 11%.