Ag Symposium Snapshots
Our annual Agricultural Symposium explores current topics affecting the agricultural economy. The stories below dive into those topics with real-world connections.
The stories behind Ag Symposium 2022
2021 Ag Symposium Snapshots
Annual Ag Symposium Details
Resources on the Ag Economy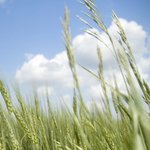 Find articles summarizing recent developments in agricultural finance and lending.
The quarterly Ag Credit Survey provides current indicators of the financial performance of Tenth District agriculture.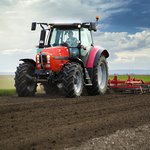 Review the latest Ag Bulletin for a summary of ag conditions and additional outlook articles on the ag economy.
The Kansas City Fed's commitment to agriculture
Media Gallery Table

| Media Type | Media Title | Media Caption | Media Transcript |
| --- | --- | --- | --- |
| Video | Nathan Kauffman, Federal Reserve Bank of Kansas City | | |
| Video | Jeff Lakner, Lakner Farms LLC | | |
| Video | Shari Rogge-Fidler, Farm Foundation | | |
| Video | Timothy Richards, Arizona State University | | |
| Video | Tim Richards, Arizona State University | | |
| Video | Julie Anna Potts, North American Meat Institute | | |
| Video | Chuck Conner, National Council of Farmer Cooperatives | | |
| Video | Kristi Boswell, Alston & Bird LLP | | |
| Video | Deacue Fields, Bumpers College at the University of Arkansas | | |
| Video | Kurt Coffey, Case IH North America | | |
| Video | Kurt Coffey, Case IH North America | | |