Providing vital financing to spur investment in underserved communities is central to Ruben Alonso III's mission as president of AltCap, a certified Community Development Financial Institution (CDFI) in Kansas City.
Alonso joins the Kansas City Board of Directors after serving three years on the Reserve Bank's Community Development Advisory Council (CDAC).
"We essentially act as a specialized financing institution that is committed to bringing capital to communities or to small businesses that are underserved or overlooked by traditional financial institutions," Alonso said. "For us that's a lot of minority-owned businesses, entrepreneurs of color and women-owned businesses. We feel like we've created a niche for ourselves to support those businesses that are kind of left out of the financial mainstream."
With AltCap, Alonso is responsible for overall administration, management, growth and strategic direction. He notes that AltCap wasn't always a CDFI. It started as a tax credit financing institution using the New Markets Tax Credit (NMTC) program, which provides incentives for investing in lower-income communities. The credits are authorized by Congress and allocated by the Treasury Department.
"It's an annual competitive process to get these federal tax credits," Alonso said. "Our participation has helped us to facilitate financing for $250 million in investments in Kansas City. That's where we got started and how we were really able to start to make an impact in Kansas City."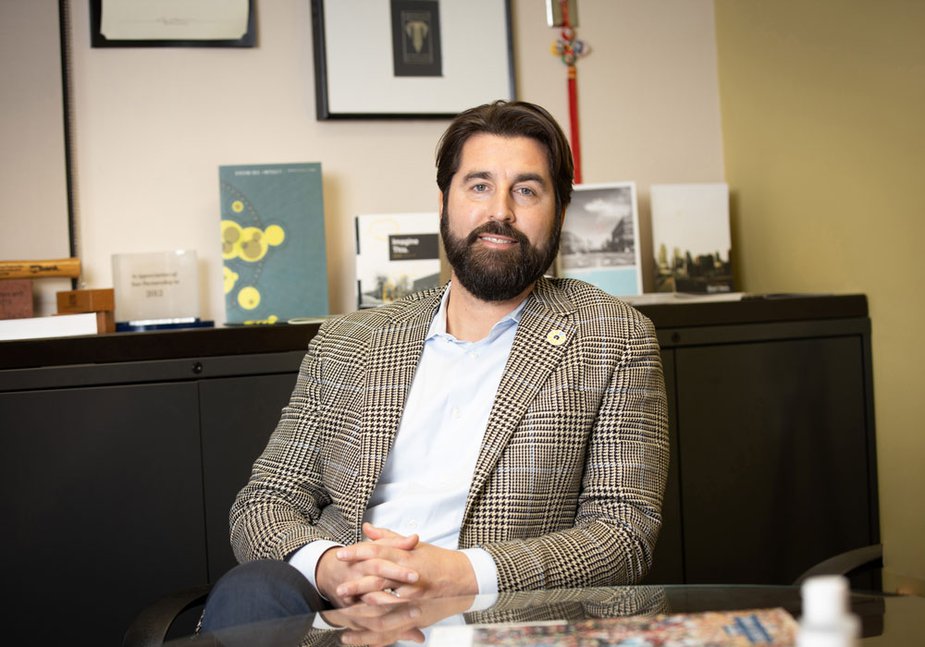 Alonso participates in numerous civic activities in the Kansas City area and serves on several local and regional boards and advisory committees. He also is an adjunct professor in the University of Missouri-Kansas City's Department of Architecture, Urban Planning and Design. He holds a bachelor's degree in Accounting from the University of Miami and a master's degree in Public Policy from the University of Southern California.
Earlier in his career, Alonso was a U.S. Peace Corps volunteer in Slovakia, where he supported a microlending and business development organization, taught English at a secondary school and helped start a boxing club for local Romany youth.
During his time on the CDAC, Alonso said, he worked to represent the roles that CDFIs play as well as be a strong advocate for small businesses facing challenges in accessing capital. He wants to continue representing those viewpoints as a member of the Reserve Bank's Kansas City Board.
"To continue to be that voice for CDFIs and small businesses was for me a great opportunity and honor, to be able to continue my engagement with the Federal Reserve Bank of Kansas City," he said. "I want to continue to understand the role of the Federal Reserve Bank and the things that it can do to further its own mission and make that bridge to the communities that AltCap is serving. I'm really excited to be a part of such a diverse group of directors, coming from all different parts of the Heartland and different sectors and industries."
The timing also is notable, Alonso said, coming after a year of "seeing the economic shock to our country and the impact that it's had on small businesses," including exacerbating economic disparities in communities. "To be able to be on the Board of Directors now is opportunity to help make sure the financial system works for everyone."
Learn more about Mr. Alonso here.