As the top executive of a specialty steel tubing manufacturer, Dana Weber has a unique perspective on various aspects of the economy. Now, after being appointed to the Kansas City Fed's Oklahoma City Branch Board of Directors, she is eager to share her insight while learning as much as possible about the Federal Reserve System and its impact on people, businesses and communities.
"I'm not a banker, but the thought of being able to learn about the Federal Reserve just excites me," Weber said. "Number one, I enjoy the opportunity to be involved in something where I can make a contribution. And I particularly enjoy public service, and especially for the good of our country. … I want to take away a much better understanding of how our very sophisticated central banking system works. I place a lot of value on gaining that perspective and understanding."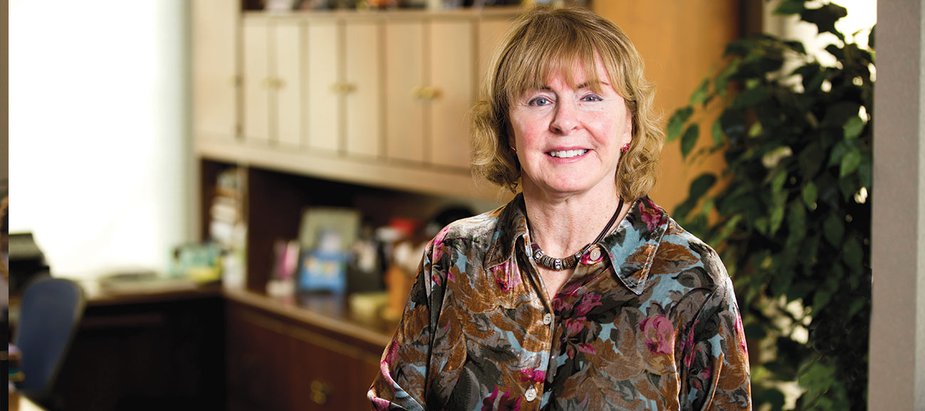 Since 2011, Weber has been chief executive officer of Webco Industries in Sand Springs, Oklahoma. The company, which produces highly customized steel tubing products, generates annual revenue of about $400 million. It has about 1,200 employees and operates six manufacturing plants and two distribution facilities in North America. Weber has been president of the company since June 1995 and has had various positions with Webco or its predecessors since 1977.
Weber grew up around manufacturing. The steel tubing company that evolved into Webco was founded by her father, Bill Weber. So in her service as a Fed director, Dana Weber wants to share the perspective of someone who knows firsthand the economic importance of manufacturing and related industries.
"I have a great deal of respect for my father," Weber said. "I grew up with him telling me that there are three fundamental wealth-generating activities in the world—extractive industries, agriculture and manufacturing. And every other activity, all very important, are in support in some way of those three activities. So as a country, as a state, as a region, as a world, we need to do everything we can to support those three activities. Bringing that manufacturing perspective to the Federal Reserve—my own experiences and reaching out to my contacts in manufacturing—is what I'd like to do."
Learn more about Ms. Weber here.