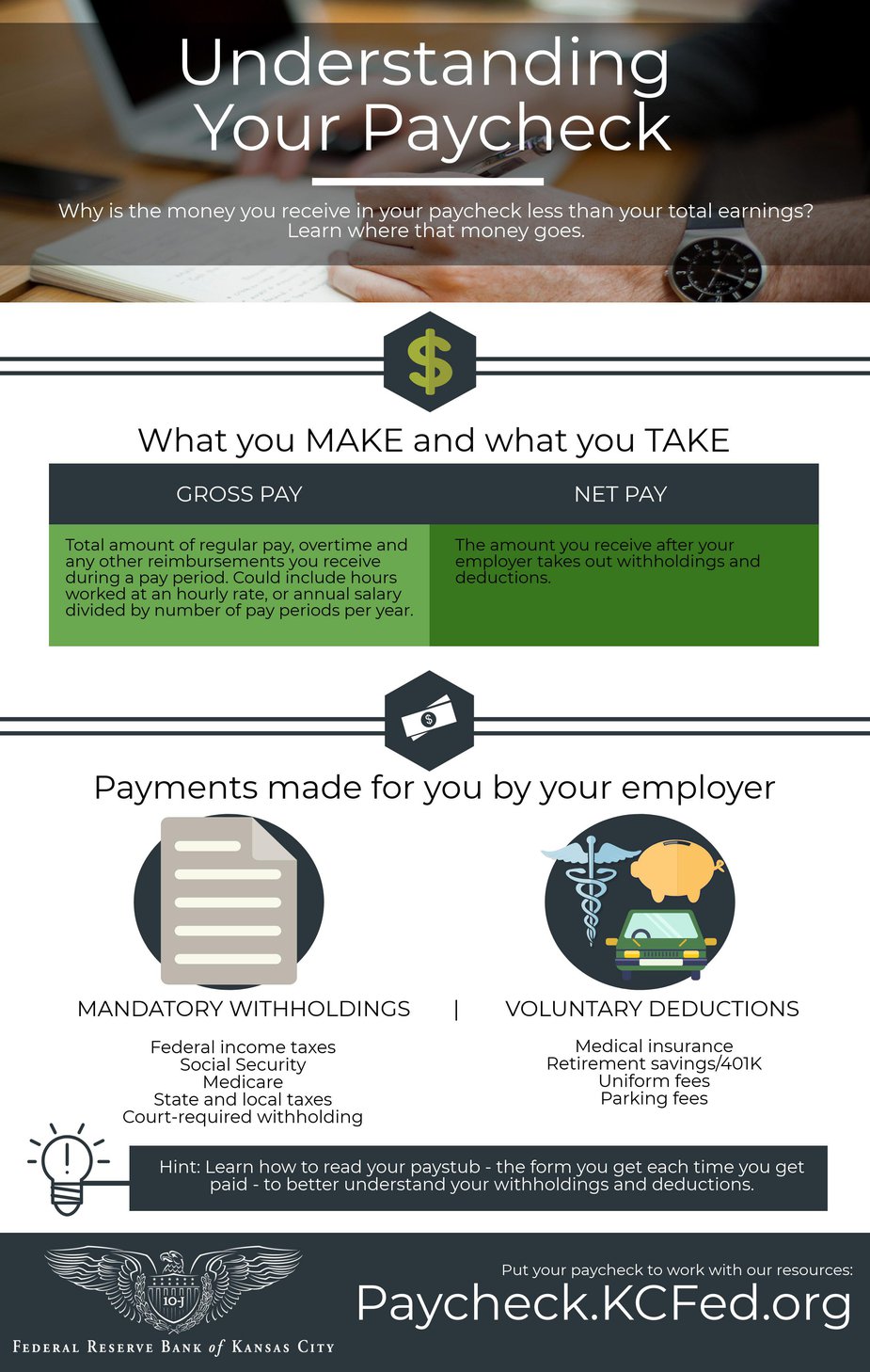 Resources for Employees
The fact sheets below are designed for employees to learn more about their paychecks and how to get the most from them.
Resources for Employers 
The resources below are designed to assist employers in providing information on how their employees can better understand and manage their paychecks. The Kansas City Fed's PDFresearch has shown that financial education provided by employers can have a positive impact on productivity and work outcomes.
Resources for Educators
The resources below can be used with high school students and young adults to help them understand and manage their paychecks and income. Teachers can use the resources for employees as reading materials and use the lessons below to reinforce understanding.
Additional Resources
Contact Us
For additional information, contact Steven Shepelwich, Senior Community Development Advisor, at 405-270-8675.