Since 1994, Computer System Designers (CSD) has been providing a wide variety of solutions for clients who need to stay in tune with the rapidly changing world of technology.
In that time span, founder and President Terry Salmon has seen the Oklahoma City company grow and evolve to offer engineering, training and information technology services to a customer base that includes branches of the military, the U.S. General Services Administration, the Federal Aviation Administration and the U.S. Department of Agriculture.
"CSD provides services to customers that are improved through our quality management system," said Salmon, who this year joined the Oklahoma City Branch Board of Directors. "I'm responsible for leadership and vision for the company, as well as maintaining relationships with our clients. Our goal is to provide quality services that meet or exceed our customers' expectations."
Salmon, who has published numerous books and articles in the realm of information technology, holds a doctorate in applied educational studies in aviation and space education from Oklahoma State University. He serves as chairman of the board for the Oklahoma City Airport Trust. He also is a member of several other boards, including the Board of Advisors for the Greater Oklahoma City Chamber of Commerce, the Tinker Leadership Council, the Air Traffic Control Association, and the Armed Forces Communications and Electronics Association.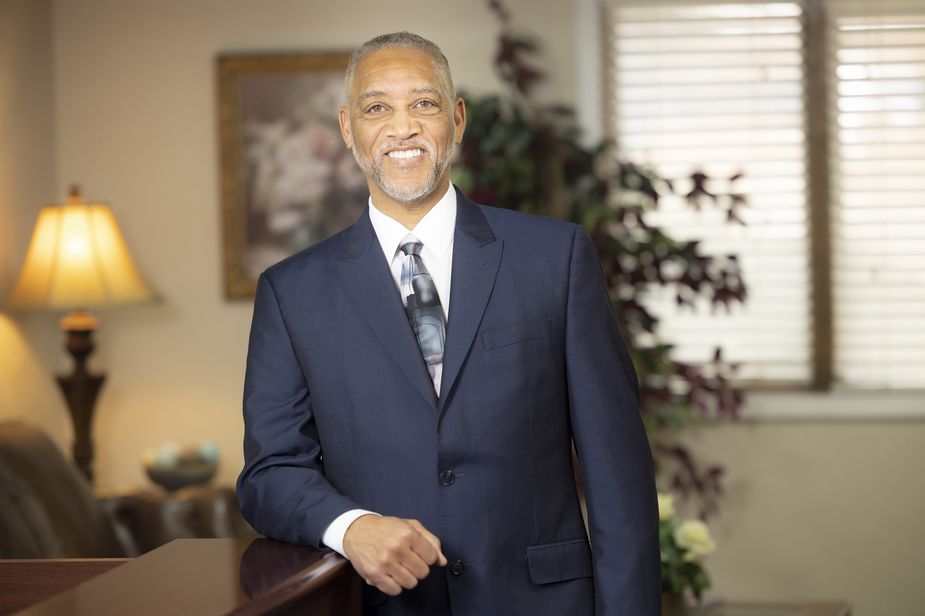 He said that when presented with the opportunity to become a Reserve Bank director, he had to give it some thought, considering that "Well, I'm not a banker…I'm in the IT field."
"Then I thought about it from the standpoint that this would be a great way for me to give back to the community," Salmon said. "The Fed helps promote economic growth and stability in communities across the country. In addition, directors have the opportunity to learn about the inner workings of our economy and financial system—an invaluable education for anyone who is going to help the community understand the importance of a central banking system."
Furthermore, as he starts his first year on the Board of Directors, Salmon sees his career in information technology as an asset, especially regarding the labor force.
"All entities have some IT involved," he said. "As an IT professional who has led large-scale projects in the private and public sectors, I bring insights and perspectives on labor markets and the technological capabilities that are out there. I believe I can offer expertise and information pertaining to areas ranging from system analysis and design to project management, software development, information security, process improvement and change management."
Being able to share ideas and experiences with other Reserve Bank board members is another appealing factor.
"I look forward to learning different perspectives on any given subject or circumstance—and getting that information from experts in their own professions," Salmon said. "That will help me to grow, and we'll help each other grow."
Learn more about Mr. Salmon here.