Edmond Johnson knows what it takes to grow a business. He used his business experience and education to grow Premier Manufacturing Inc. into one of the largest contract electronics manufacturing service providers in Colorado.
As president and owner, he focuses the company on "five core areas of competency:" manufacturing, quality, purchasing, human capital and finances. By making sure each area is "tactically and operationally" sound and proficient, the company can fulfill its mission of providing customers with "a quality product on time at a competitive cost," he said.
His company, headquartered along the front range of the Rocky Mountains in Frederick, also concentrates on treating its employees fairly, "with a sense that they are not just employees but owners."
He wants to impart his business knowledge and experience to the Federal Reserve Bank of Kansas City as a director of the Denver Branch Board.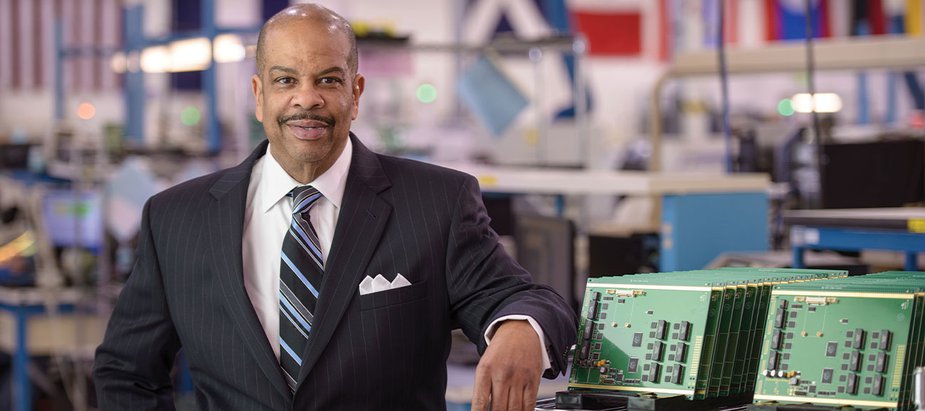 "As a small business owner I have a relationship with the community," he said. "I have knowledge of the manufacturing ecosystem and am able to provide anecdotal input that can be relevant and timely for the leadership of the Tenth District of the Federal Reserve."
Before founding Premier Manufacturing, Johnson worked in management and middle management positions in manufacturing operations and supply chain management for IBM, AST Computers, US Robotics, 3COM and Maxtor Corp. Johnson also was part of the Ford Motor Co.'s Minority Dealership Training Program.
For Johnson, however, serving as a director is more than imparting knowledge.
"I felt it was my civic duty to support" an institution like the Federal Reserve, he said. "One that is very important to our financial structure. I was honored to be chosen to serve on the Board of Directors."
His civic-mindedness goes beyond serving the Federal Reserve System. Johnson is involved in his community, supporting scholarship funds and charity programs.
Johnson also hopes to learn from his experience as a director.
"I want to have a better understanding of the central banking system, including the money supply and regulatory climate," he said.
Learn more about Mr. Johnson here.