As a McDonald's franchisee with nine restaurants in the Kansas City area, Cassandra Savage has a first-hand view of the economic challenges and opportunities for the region's businesses.
Savage is president of The Savage Group LLC in Lenexa, Kansas. Before joining the Bank's Kansas City Board of Directors in January, she served on the Tenth District's Economic Advisory Council, sharing insight from two decades as a restaurant owner, operator and industry leader. She co-founded The Savage Group with her husband and business partner, Ken Savage.
In the McDonald's organization, Savage has had several key roles, including at-large membership on the company's Heart of America Executive Board and president of the Women's Operator Network's Heartland Chapter. She also has been a representative on the company's Heartland Region National Pricing Strategy Advisory Group, as well as secretary and treasurer of the Heartland National Black McDonald's Operator Association.
"Our mission is to be the best quick-service restaurant in the country, while ensuring that we take care of customers on both sides of the counter," Savage said. "That's one of the philosophies we have in our organization. We ensure that we not only provide high-quality service to our consumers, we also provide high-quality service to our employees."
Another part of the mission is to support the communities where the group's restaurants operate, through Ronald McDonald House Charities, donations to local charitable efforts and participation in fundraising activities.
"For the 20 years that we've been in this business, we've made it a priority to give back to the communities that we serve," Savage said.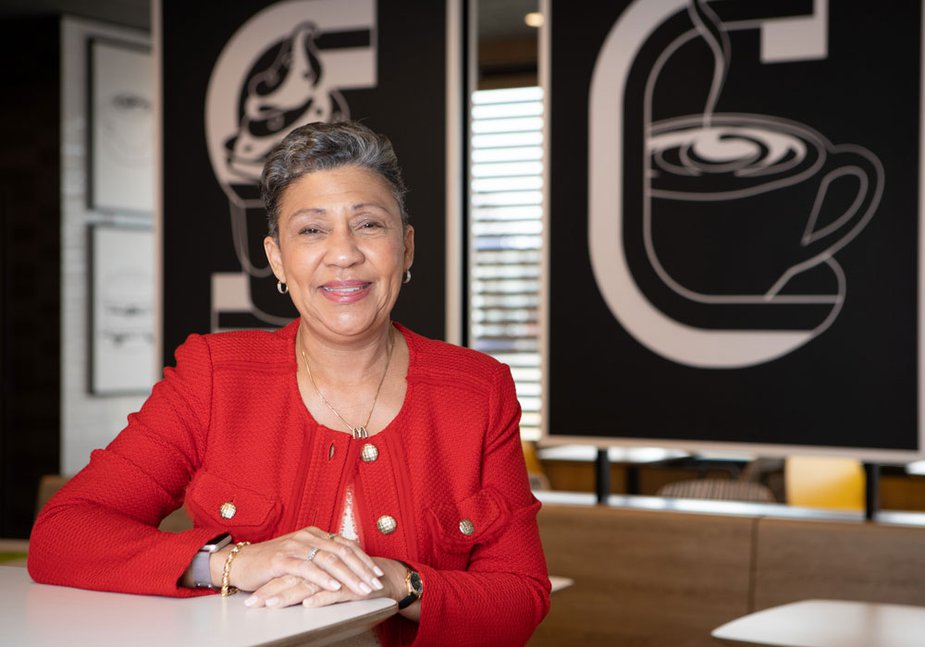 Savage said becoming a Reserve Bank director opens another avenue to provide service to the District and offer guidance to help the Board achieve its goals.
"I felt that it would allow me to continue to have an impact, not just in my organization, but outside my organization for the good of our communities," she said of becoming a director. "I thought that with the skills, knowledge and background that I have, that I could really make a contribution."
That background includes experience in education, marketing and public relations. Savage earned bachelor's and master's degrees at the University of Illinois at Urbana-Champaign and had management positions with IBM before founding The Savage Group.
The timing of her Kansas City Board membership—during the country's COVID-19 downturn—is important, Savage said, noting that employees and customers have had to adjust to safety measures and operational changes such as increased digital ordering and drive-through service.
"That's the perspective that I want to bring," she said. "We've all had challenges with COVID. I thought it would be valuable for the board to understand how it impacts the industry that I'm in. I also want to learn how other industries are handling the economic climate, and hopefully together we can make an impact and still be successful."
Learn more about Ms. Savage here.