Alex Williams says he "wears a lot of different hats." That comes with the territory when you're a fifth-generation community banker.
Williams, president and CEO of The Halstead Bank in Halstead, Kansas, this year joined the Tenth District's Kansas City Board of Directors. As the bank's leader, he carries forward a family tradition established more than 100 years ago by his great-great-grandfather.
"My family has been in banking for a long, long time," Williams said. "The family got started in banking in Bentley, Kansas. Today we're still a very traditional community bank."
Over the years the bank has opened locations in Valley Center, Kansas, and in the northwest Wichita corridor.
"We try to deliver community banking at its finest to our customers," Williams said. "We consider ourselves ag bank, and that dates back to our inception. About 40% of our loan portfolio is in agriculture."
Williams noted that as The Halstead Bank's geographic footprint has expanded, so has its business scope.
"Ag is still our bread and butter, but our growth over the last decade especially has been in a variety of industries," he said. "Our focus is on taking care of the communities we're in, and hopefully they'll take care of us."
Williams has an undergraduate degree in Economics from Kansas State University and a master's degree from the London School of Economics. He also is a graduate of the Bank Leaders of Kansas program and the Graduate School of Banking in Wisconsin. He currently serves on the Kansas Council on Economic Education and on the State Affairs and Federal Affairs committees of the Kansas Bankers Association.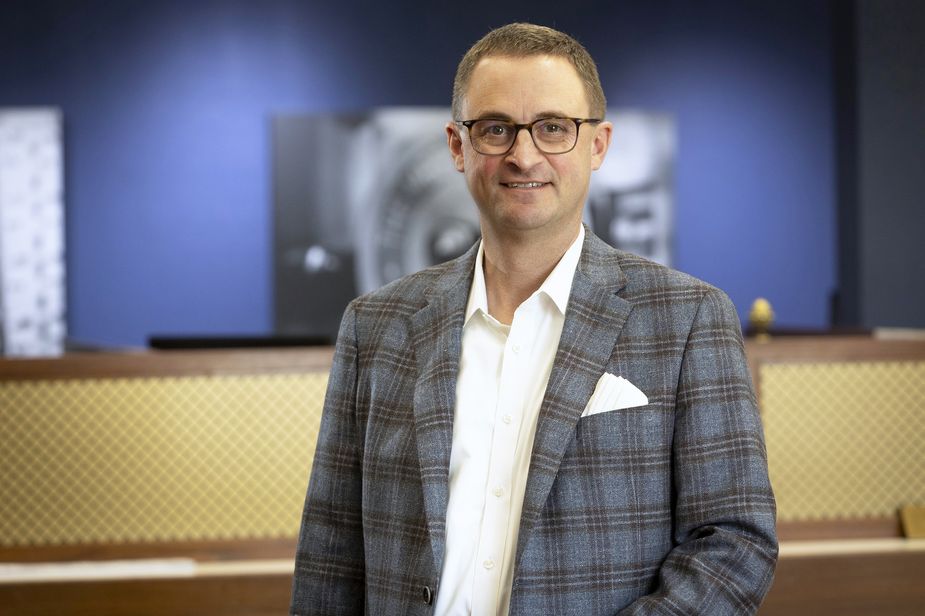 Williams said he sees service on the Tenth District's Kansas City Board as a way to build upon a longstanding connection between the Fed and community banks.
"I've always felt that the Kansas City Fed has been supportive of the community banking model, Williams said "They respect the model. They have proven that to us and to community banks like us."
Having an academic background in economics also makes Reserve Bank Board membership a good fit.
"I've always respected the role that the Federal Reserve plays in the American economy," Williams said. "Economics is something that, throughout my entire life, I've been interested in knowing about and studying. And being a community banker, I'm always interested in learning more and studying the big picture of finance and the economy."
Looking ahead, Williams expects his tenure on the Board to present even more learning opportunities—from within the Central Bank as well as from his fellow directors.
"What I predict will be the best part of that will be the people I'll be serving with," he said. "I'm so impressed with the caliber of the people serving on the board and the caliber of the staff at Federal Reserve. The breadth of knowledge and diversity is very apparent, and it'll be great to hear their perspectives."
Learn more about Mr. Williams here.