A Great Moral and Social Force
Learn more about the history of Black community banks with the latest historical publication from the Kansas City Fed.
A Great Moral and Social Force: A History of Black Banks is written as a historical reference on Black community banks, and serves as a guide to help all Americans think differently about our relationships with banks. This particular history references banks in Richmond, Va.; Boley, Okla.; Chicago, Ill.; Memphis, Tenn; and Detroit, Mich.; as entities that provided a valuable service to their communities.
Rather than presenting a comprehensive history of Black banking, the goal of A Great Moral and Social Force is to move across eras and examine some of the communities where banks played a dual role in establishing both economic opportunity and social equality.
These banks were not purely a financial endeavor or a business opportunity but more importantly, were created with the primary mission of public service in mind. Community banks were catalysts in helping families and individuals establish businesses, buy homes and pay for an education that could open the door to opportunity. In their role as pillars of the community, Black banks were involved in some of the most important race relations events in American history and during the struggle for civil rights, Black bankers were among the leaders in the Black community who spearheaded the fight for social justice.
Access the digital book PDFhere, or request a complimentary printed copy by filling out External Linkthis form. Review other historical publications from the Kansas City Fed here.
Interested in finding mission driven lenders, including Minority Depository Institutions (MDI) and Community Development Financial Institutions (CDFI)?
See External LinkMDI and CDFI locations in your area. Additional information is available through our Community Development Investments Resource Guide.
More information
Media inquires may be directed here. Questions about the book may be sent to historicalbooks@kc.frb.org.
Learn about the author, Tim Todd, executive writer and historian at the Kansas City Fed here.
Historically Speaking: A Great Moral and Social Force
Author Tim Todd discussed the emergence of African American financial institutions and how they fostered economic independence and wealth-building during Reconstruction and beyond with Michael Fletcher, of ESPN's Undefeated, in an event hosted by the Smithsonian's African American History and Culture Museum. External LinkView here.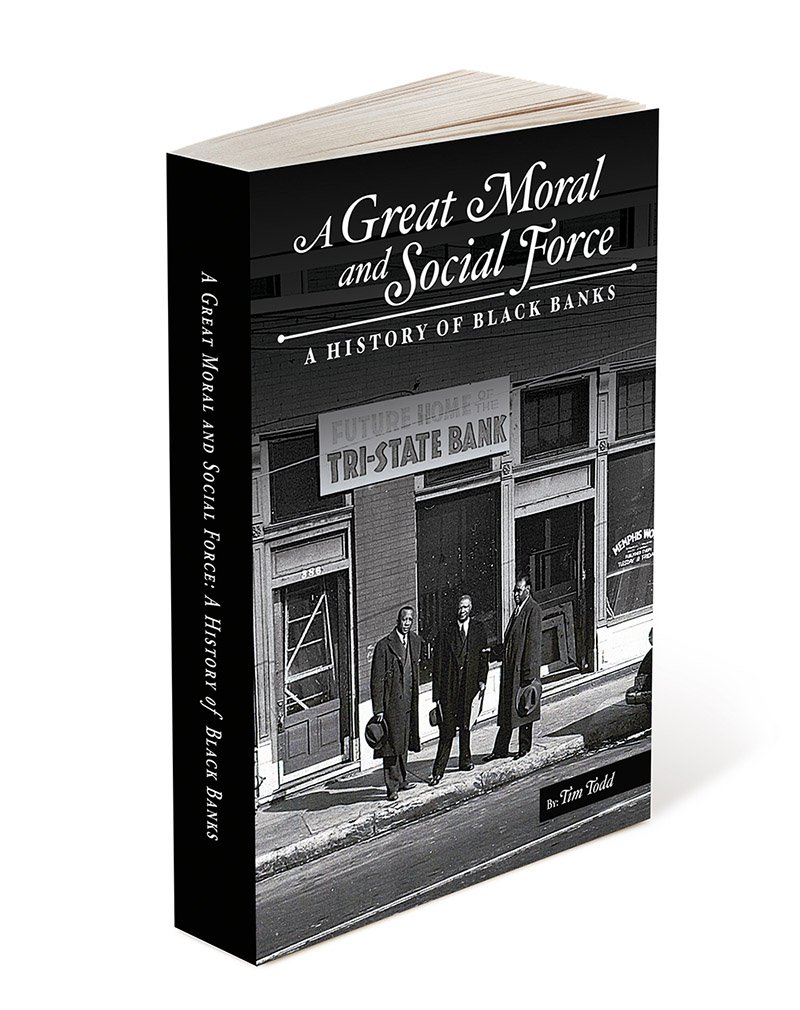 More from the Kansas City Fed
The Kansas City Fed offers free publications on a variety of topics, including Fed history, banking, macroeconomics, rural America and more.
Let Us Put Our Money Together: The Founding of America's First Black
The history of America's earliest African American banks is something that is not widely known. These banks served as an important source of credit while also offering innumerable other benefits to the consumers and communities that they served.