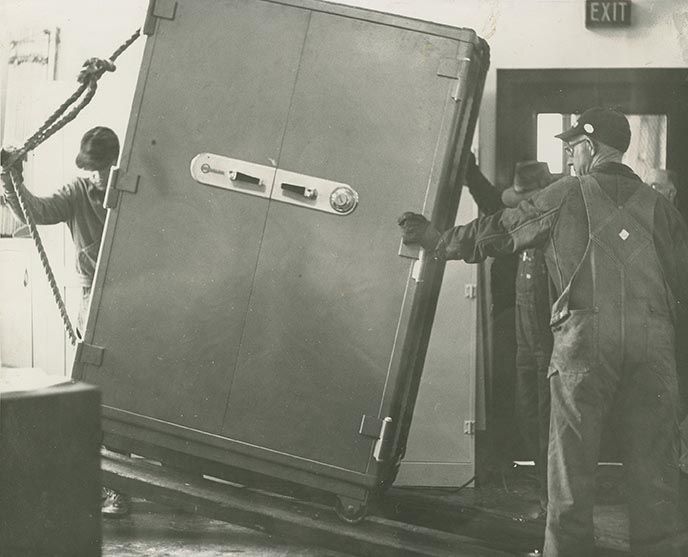 By the early 1950s, the Bank's Denver Branch had outgrown its space at 1111 17th St., and plans for an extensive expansion project took shape.
A July 1956 article in the Tenth District's internal newsletter—headlined "More Elbow Room at Denver"—laid out the plans, touting that "When completed, the branch building will be exactly double its present size."
Some nearby buildings were razed for the planned expansion. Workers also moved a 3,000-pound safe into an earlier addition at the Branch. The safe, purchased from the Mosler Safe Company in 1952, is thought to have held historical documents and other valuables.
However, full construction of a modern Branch facility would not begin until the mid-1960s. Work was delayed partly by policy debates and speculation suggesting that Denver might become the seat of a new Federal Reserve District.
In the end, congressional action to add districts did not happen, construction finally got underway, and in 1968 the Branch officially dedicated its current location at 16th and Curtis streets.
Today, the Mosler safe remains on display at the Denver Branch. Learn more about the Branch's history and its work throughout the Rocky Mountain region.
(Kansas City Fed archivist Cynthia Edwards, now retired, contributed to this article.)