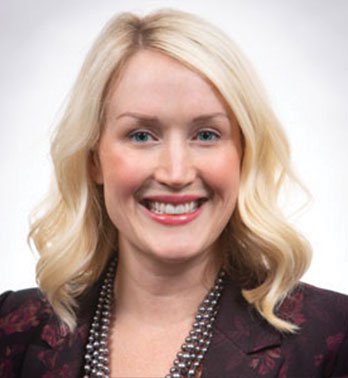 Senior Vice President Krissy Young has realigned her responsibilities to lead the Kansas City Fed's newly formed People and Strategy Division.
Young's appointment was announced by President Esther George and took effect July 1. In the announcement, George said the People and Strategy Division includes the Bank's Human Resources, Finance, Strategy and Risk operations.
Earlier this year Young was promoted to senior vice president of Human Resources and Public Affairs. She served as the chief human resources officer, leading the Bank's people and culture strategies. She also continued to lead Public Affairs activities across the District. Young joined the Bank in 2001.
"From the time I joined the Fed, I've had a wide range of opportunities to learn and grow, from work as an analyst in Financial Management through involvement in Human Resources, and in our public programs," Young said. "I am hopeful that those experiences will prove beneficial as I take on the responsibilities associated with this new role."
Young holds a bachelor's degree in Mass Communication from Northwest Missouri State University and a master's degree in Finance from Rockhurst University. She is a graduate of the Stonier Graduate School of Banking and holds an executive leadership certificate from the Wharton School of Business.