As designed by Congress in 1913, the Federal Reserve System is a representation of public and private institutions. While the Board of Governors in Washington, D.C., is a government agency with broad oversight, there are 12 regional Federal Reserve Banks throughout the United States that are under the direction of the local boards of directors. In addition to overseeing their respective Reserve Banks, the regional Fed directors are vital conduits between their local communities and the nation's central bank, offering insight and counsel on the economy drawn from their own expertise and contacts.
These independent regional Reserve Banks, which also have affiliated Branch offices, are a direct recognition of the value that Americans place on limiting political influence and ensuring broad representation within a central bank. Before the Federal Reserve System was established, the United States made two attempts at a central bank. Neither survived, in part because large areas of the country—especially along the frontier and in the South—felt that the institutions were too closely aligned with the power centers of the Northeast.
The Federal Reserve's Tenth District includes Colorado, Kansas, western Missouri, Nebraska, northern New Mexico, Oklahoma and Wyoming. The Kansas City Fed has Branch offices in Denver, Oklahoma City and Omaha, in addition to its headquarters.
Here are the Tenth District directors who began their terms of service in 2018.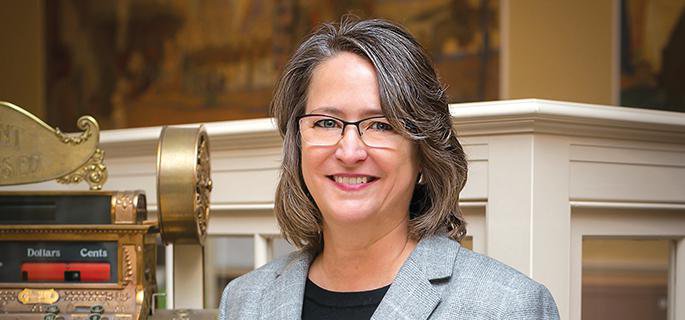 Patricia J. Minard, Kansas City Director
As a licensed pilot and aviation advocate, new director Trish Minard sometimes is, quite literally, in the clouds. However, when it comes to sharing the story of how community banks are serving customers in the nation's heartland, her feet are firmly on the ground.

Minard, president and chief executive officer of Southwest National Bank in Wichita, was elected this year to the Federal Reserve Bank of Kansas City's Board of Directors. She said she was excited to join the board, in part because she gets to set the record straight about how community banks operate.

"During the Great Recession, banks all got painted as being bad guys," Minard said. "But community banks are different than the big investment-money banks—they serve their role, and they're important too—but we, as community banks, would never harm our customers. And, I just want to give a voice to that and represent Wichita, south-central Kansas and community banks."

Southwest National Bank has eight locations in the Wichita area. Minard joined Twin Lakes National Bank in 1999 as a compliance and loan review officer and became president in 2001. She led Twin Lakes' merger with Southwest National. Earlier in her career, Minard was a national bank examiner for the Office of the Comptroller of the Currency and a certified public accountant specializing in banking.

She has been a member of the Kansas Bankers Association Bank Management Committee and the Kansas City Fed's Community Depository Institutions Advisory Council.

Away from banking, Minard's passion for aviation is well-known in Kansas, as are her efforts to encourage more women to become aviators. Officially she is "a commercial multi-engine seaplane instrument-rated pilot," and she participates in the Air Race Classic, an annual transcontinental air race for female pilots.

On the Federal Reserve of Kansas City's board, Minard is hoping to learn as much as she shares.

"I'm completely thrilled with this opportunity," she said. "I think I'm going to gain a much greater understanding of the economy and the economic drivers, and I want to bring that home to my bank and my community and try to improve both."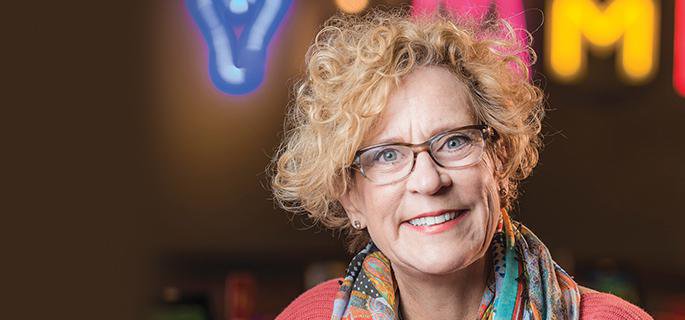 Denny Marie Post, Denver Director
With Denny Post's addition to the Denver Branch Board of Directors this year, the Federal Reserve Bank of Kansas City gained a highly experienced voice from the restaurant industry and the retail sector of the economy.

Post is president and chief executive officer of Red Robin Gourmet Burgers and Brews, a 570-unit chain of casual dining restaurants in the United States and western Canada. The company is headquartered in Greenwood Village, Colorado.

"My primary responsibility is to be the general manager of the organization and work with our executive team to deliver on our commitments and our strategic projects," Post said. "And because we're a publicly-traded company on Nasdaq, I also spend quite a bit of time talking with shareholders, investors and analysts. I do my very best to get out into field as much as I can."

Post joins the Denver board at a time when Red Robin is approaching a significant milestone.

"We're going to be 50 years old next year, and we pride ourselves on serving guests 'from 2 to 92,' so it's very multigenerational—families, adults, kids," Post said. "All of them come to us for fabulous burgers and great service. Our mission is to make everyone better for being here—team members, guests and shareholders alike."

Post joined Red Robin in 2011 and held several executive roles, including chief marketing officer, before becoming the company's top executive. Her executive and senior management experience spans a wide range of corporations, including T-Mobile USA, Starbucks, Burger King and the KFC, Pizza Hut and Taco Bell brands of the YUM! organization.

In addition to being the chief executive at Red Robin, Post is an active leader in restaurant industry organizations, including serving as vice chair of the Women's Foodservice Forum's board of directors. She said becoming a director on the Federal Reserve Bank of Kansas City's Denver board represents "an opportunity to engage with others outside my industry."

"So for me it's a great opportunity to interact with those who come from other parts of business, along with those from banking and finance," Post said. "It's a great opportunity to get other perspectives. Serving as a director will help me stay aware of economic trends, and it also will help me give voice to the challenges of retail and restaurants."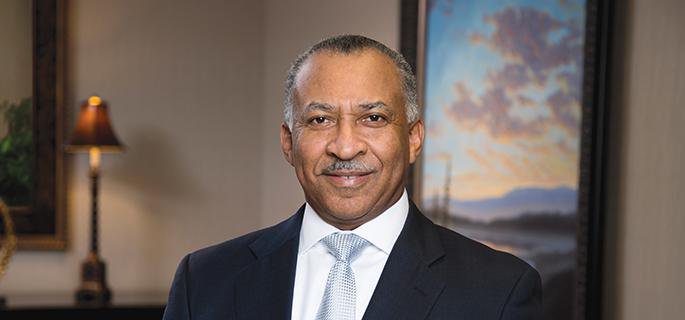 Christopher C. Turner, Oklahoma City Director
Community banks are known for providing personal attention that resonates with customers. That level of "touch and service" is keenly important to Christopher Turner, president and chief financial officer of The First State Bank in Oklahoma City.

Enhancing awareness of the missions and challenges of community banks is one objective that Turner brings to the Federal Reserve Bank of Kansas City's Oklahoma City Branch Board of Directors.

"Clearly I want to bring a sense of the true dynamics of running a community bank," Turner said. "I talk to a lot of people who don't realize that a community bank has all of the same moving parts as a large institutional bank; we're just smaller. We have all of the same compliance conditions, all of the same regulatory requirements. I want to bring awareness of that challenge."

Turner joined the board this year, but he gained hands-on exposure to the nation's central bank through service on the Federal Reserve Bank of Kansas City's Community Depository Institutions Advisory Council.

At his bank, Turner oversees all operational, regulatory and financial business other than lending. The lending side of the bank is directed by Turner's business partner, David Durrett, who is chairman and chief executive officer.

"We are a traditional community commercial bank," Turner said. "We're more about touch and service and feel than we are about rate sensitivity and getting volume and getting numbers of people. We want to know every single client we do business with."

Turner is a native Oklahoman whose career in banking includes 24 years with Local Oklahoma Bank before its acquisition by International Bank of Commerce Bank (IBC Bank) in 2004. After retiring from IBC Bank in 2007, Turner and two partners acquired The First State Bank.

Turner said that he is excited about sharing his insight as a veteran banking executive. Also, as a minority person in banking leadership, he hopes "to demonstrate to others that anyone can aspire to do this."

"I hope to bring back information that helps my bank better understand the dynamics of the Fed… how it impacts us as an institution, how it impacts our customers," he said. "Not just looking at the Fed as a regulatory entity, but looking at it more as a partner in this banking environment, where we all ultimately want the same thing—which is to provide the highest-quality and best service that we can."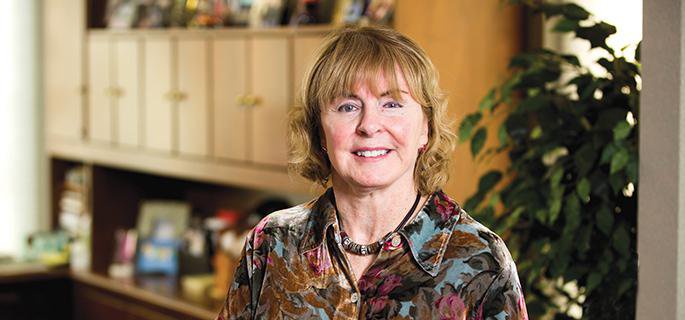 Dana S. Weber, Oklahoma City Director
As the top executive of a specialty steel tubing manufacturer, Dana Weber has a unique perspective on various aspects of the economy. Now, after being appointed to the Kansas City Fed's Oklahoma City Branch Board of Directors, she is eager to share her insight while learning as much as possible about the Federal Reserve System and its impact on people, businesses and communities.

"I'm not a banker, but the thought of being able to learn about the Federal Reserve just excites me," Weber said. "Number one, I enjoy the opportunity to be involved in something where I can make a contribution. And I particularly enjoy public service, and especially for the good of our country. … I want to take away a much better understanding of how our very sophisticated central banking system works. I place a lot of value on gaining that perspective and understanding."

Since 2011, Weber has been chief executive officer of Webco Industries in Sand Springs, Oklahoma. The company, which produces highly customized steel tubing products, generates annual revenue of about $400 million. It has about 1,200 employees and operates six manufacturing plants and two distribution facilities in North America. Weber has been president of the company since June 1995 and has had various positions with Webco or its predecessors since 1977.

Weber grew up around manufacturing. The steel tubing company that evolved into Webco was founded by her father, Bill Weber. So in her service as a Fed director, Dana Weber wants to share the perspective of someone who knows firsthand the economic importance of manufacturing and related industries

"I have a great deal of respect for my father," Weber said. "I grew up with him telling me that there are three fundamental wealth-generating activities in the world—extractive industries, agriculture and manufacturing. And every other activity, all very important, are in support in some way of those three activities. So as a country, as a state, as a region, as a world, we need to do everything we can to support those three activities. Bringing that manufacturing perspective to the Federal Reserve—my own experiences and reaching out to my contacts in manufacturing—is what I'd like to do."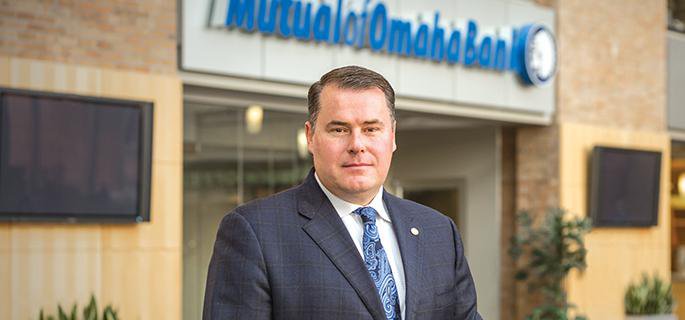 Dwayne Sieck, Omaha Director
Since being selected in November as a director for the Kansas City Fed's Omaha Branch, Dwayne Sieck's title at Mutual of Omaha Bank has changed. What hasn't changed since his promotion is his desire to learn about other industries and share his own expertise with Tenth District leaders.

In February, Sieck became president and chief operating officer at Mutual of Omaha, where he has held several leadership positions since joining the bank in 2008.

"My primary function is to ensure we execute the strategic plan that was set forth by our board of directors," Sieck said. "Functionally that includes all areas of the bank—lending, deposits and operations. We try to extract what the marketplace's needs are and come up with solutions and structures that allow our clients to operate their businesses better and more efficiently. We do this by understanding the movement of money in and out of a client's business.

That kind of ground-level insight into the needs of clients is one of the perspectives that Sieck hopes to bring to the Omaha Branch's Board of Directors.

"First of all I was honored to be asked to consider joining the board," Sieck said "I think that as a fellow banker, it's an honor to be involved in how our monetary system functions."

Sieck said he was especially appreciative when Kansas City Fed President Esther George visited Omaha and "met with a few of our senior team members … She took a boots-on-the ground approach to developing industry insight for her region."

"I think it's vital that we make decisions in the banking system that are real-time and forward-looking," Sieck said. "And so I think that I can contribute to that mission that the Fed has … to listen and understand and be those boots on the ground to assist the Fed on what's really going on."

Sieck said he is equally eager to learn from directors outside the banking sector.

"I hope to gain an even better perspective from other directors in terms of the industries that they operate in," he said. "As an example, at the first meeting I had in Kansas City, there was one of the lead cotton farmers, one of the lead executives in the health care business … another was in the fuel business. So what I hope to gain is to become even more educated and more well-rounded in industries that I haven't participated directly in to fully understand how monetary policy can really impact their business."
More information on the Federal Reserve Bank of Kansas City's directors