As designed by Congress in 1913, the Federal Reserve System is a representation of public and private institutions. While the Board of Governors in Washington, D.C., is a government agency with broad oversight responsibilities, there are 12 regional Federal Reserve Banks located throughout the United States that are under the direction of local Boards of Directors. In addition to oversight responsibilities for their respective Reserve Banks, the regional Fed directors serve as a critical conduit between their local communities and the nation's central bank, offering insight and counsel on the economy drawn from their own expertise
and contacts.
This system of the independent regional Reserve Banks, which also have affiliated Branch offices, are in direct recognition of the value Americans place on limiting influence and ensuring broad representation. Prior to the Federal Reserve, the United States had made two attempts at a central bank, but large areas of the country, especially along the frontier and in the South, felt the institutions were too closely aligned with the power centers of the Northeast, and the institutions were abandoned.
The Tenth Federal Reserve District includes Colorado, Kansas, western Missouri, Nebraska, northern New Mexico, Oklahoma and Wyoming. The Kansas City Fed has three Branch offices, Denver, Oklahoma City and Omaha, in addition to its headquarters.
Here's a closer look at Tenth District directors who began their terms of service in 2017.
For Greg Hohl, banking is a family business.
"I am the fourth generation of Hohl presidents," he said.
His great-grandfather, John G. Hohl, founded Wahoo State Bank in 1932 during the Great
Depression in Wahoo, Neb. Greg Hohl's grandfather Clarence G. Hohl, great-uncle Ray W.
Hohl and father Robert J. Hohl have all served as its president.
During its founding year, Wahoo State Bank became a member bank of the Federal Reserve Bank of Kansas City. Now Hohl, as chairman and president of Wahoo, has the opportunity to serve on the Kansas City Fed's Board of Directors.
"The opportunity to sit on the Board as a community banker, to learn from and experience such a highly regarded and respected institution as a board member was very appealing and a high honor," he said.
As a community banker, Hohl's workday includes a wide range of responsibilities and requires various skills and knowledge, such as customer service, regulatory requirements, accounting, legal, advertising, marketing, lending and managing employees as well as the business side of the bank. He also manages a large loan portfolio. Given his experience, he appreciates the importance of community banks.
"These banks play a vital role in our nation's financial system and are economic engines to their communities, helping them to stay strong and vibrant," he said.
As a Fed director, Hohl wants to be effective in representing the voice of small, community banks located primarily in rural communities. Unfortunately, these banks face many challenges in an industry that in many respects favors larger institutions through burdensome, costly regulations, he said.
Besides being a voice for community banks, he hopes to help the Kansas City Fed and the Federal Reserve System successfully implement their mission of maintaining a stable, growing economy both in the Tenth Federal Reserve District and
the nation.
"Throughout my tenure on the board I look forward to the unique experience it will provide interacting with the outstanding staff of the Federal Reserve Bank of Kansas City as well as the talented, successful directors who come from all sectors of business and industry," he said.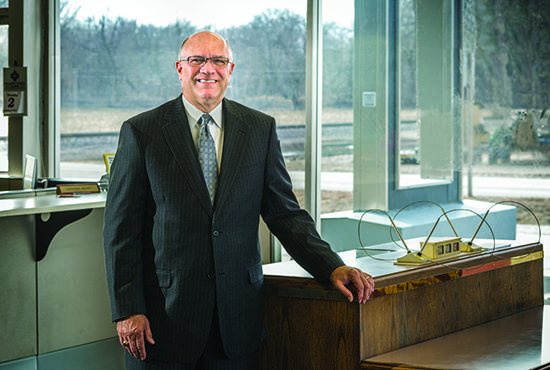 Taryn Edwards: Denver Director
Taryn Edwards can be on an international business call one day and be in the midst of negotiations in that country the next. Edwards serves as the senior vice president of Saunders Construction Company and principal of Saunders' Concessions, a commercial general contractor with an emerging commercial development services division headquartered in Centennial, Colo.
"My work is diverse and challenging within the realm of infrastructure building," she said.
Edwards provides this diverse business perspective to the Federal Reserve System as a director on the Kansas City Fed's Denver Branch Board.
"I hope to increase awareness of and promote industry-led best practices surrounding infrastructure, trade, innovation and obstacles we currently face such as the shortage of skilled labor, the utilization of public-private partnerships and the impact of foreign investment on U.S. infrastructure,"
she said.
Edwards says more than 40 years ago Saunders' founder instilled an unwavering philosophy of community investment and support, which remains a cornerstone of the company culture.
"Our corporate mission focuses largely on children's health, education, services and programming in addition to stewardship to the communities we have the opportunity to work in and with," she said.
The company's focus on community building and providing stability for clients and communities is similar in concept to the Kansas City Fed's mission of fostering a stable and healthy economy.
"Having had the unique opportunity as a liaison to the Board to observe dynamics of the Federal Reserve System and its interconnectedness with the construction and development industries, I'm driven to delve deeper into the topic as my particular expertise has become a focus on a national platform," she said.
Although Edwards shares her expertise and experiences in her role as a director, working with the Kansas City Fed also is a learning opportunity for her.
"I am excited at the thought of what I will learn from and experience through others on the board and I look forward to having a greater and more comprehensive understanding of the Federal Reserve and banking systems overall," she said.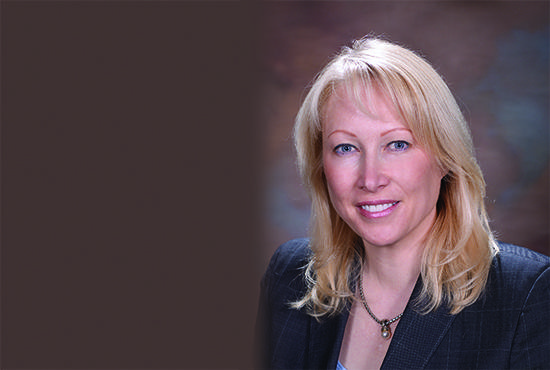 As a Native American, more specifically a Cherokee, family is an important aspect of Susan Chapman Plumb's culture. Even the bank she works for—Bank of Cherokee County in Hulbert, Okla.—is family owned. She is the youngest of the five primary stockholders.
"I really have the privilege of partnering with individuals who are community minded and have community banking at heart,"
she said.
In her role as chief operating officer and counsel for the bank, Plumb often finds herself performing multiple duties and tasks, which usually start at 6 a.m. with emails to various employees. Although she enjoys the daily work inside the bank, she says she gets more business done outside the bank.
"I like getting out and being part of the community," she said.
She earned a juris doctorate at the University of Tulsa and practiced law for 10 years before going back into banking.
"Community banking has always been a part of my life," she said.
Her father Gary Chapman, who has been involved in Cherokee banking for 40 years, headed the investment group of prominent Cherokee tribal members who bought Bank of Cherokee County when it was the smallest state bank in Oklahoma with about $6 million in assets.
Now the minority-owned bank is a community development financial institution with three office locations and approximately $102 million in assets.
It's the community-minded, community-owned banking voice Plumb wants to convey as a member of the Kansas City Fed's Oklahoma City Branch Board of Directors. She says it's important that the Federal Reserve understands this perspective, especially with the decline of community banking on the national level.
"It's hard to say there is any one thing that has caused the decline of small community banks in the country," she said.
Plumb thinks it's a combination of regulatory issues, capital constraints and workforce retention in rural communities. Besides being an advocate for minority-owned, community banks, Plumb says being a director has provided her invaluable information about the economy, business, banking and even management from her fellow directors and
Fed staff.
"It's a win-win for me," she said. "There are so many people at the Fed who are good at what they do and so knowledgeable."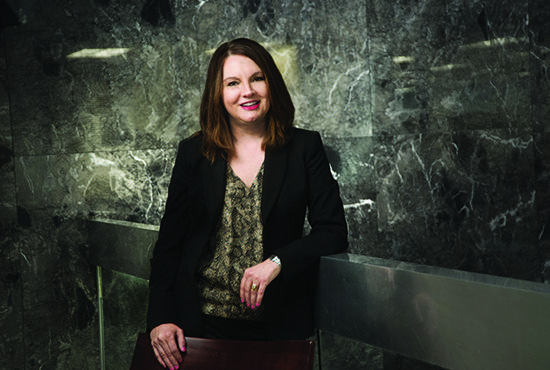 Katrina Washington understands how economic conditions can affect businesses. She founded Stratos Realty in 2003, and since then the company has produced more than $100 million in sales and grown to two locations in Oklahoma County, Okla., and one in Ellicott City, Md.
As a director on the Kansas City Fed's Oklahoma City Branch Board, she can relay her experiences as a small business owner, a licensed real estate practitioner and long-time advocate for housing initiatives to help the Federal Reserve System achieve its mission of maintaining economic stability.
"Dealing with corporate entities and the government in the housing market have given me insight into the larger economy, how fragile it can be, and how vulnerable we all are to missteps by those parties," she said.
She also serves as a director or is a committee member of several local organizations such as the Oklahoma Association of Realtors, Realtor Commercial Alliance, Neighborhood Housing Services, the OKCMAR Foundation and the Oklahoma City Metropolitan Association of Realtors. This gives her firsthand knowledge of the institutional aspects of the demographic, educational and financial perspectives of her local market, she said.
Sharing her knowledge and educating people about the marketplace and economy is important to Washington.
"I work with customers on a grass roots level in selling and buying homes," she said. "I teach homebuyer education and deal with many people who are either just starting out or lack financial education."
This interaction also allows her to gather information on how regulation either positively or negatively affects the average person's financial stability, which she can relay to the Kansas City Fed as it gathers data and information about current economic conditions.
"I hope to expand my knowledge of the inner workings of the economy on a much broader scale, which will allow me to continue to grow personally and professionally so I can better navigate the future and help clients, customers and community leaders to contribute to a stable environment where all can grow
and thrive."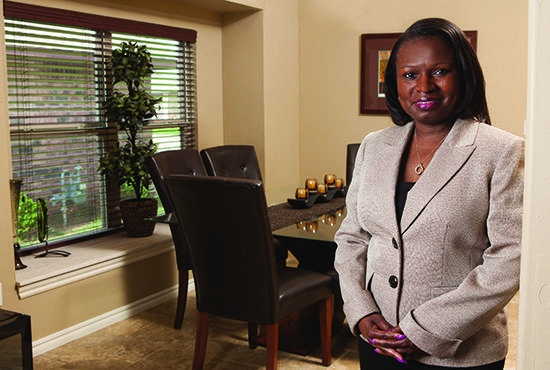 Annette Hamilton enjoys the variety of industries her company, Ho-Chunk Inc., manages. More importantly, she enjoys the opportunity of giving back to her community.
"Since we are owned by the Winnebago tribe and operate as a for-profit with a social edge, we get the opportunity to give back on a daily basis through our work while staying connected to our culture," she said. "It is really what we work for: to help combat historical poverty and dysfunction with a business approach and lift up the tribe to a thriving economy and a prosperous people."
Hamilton is chief operating officer at Ho-Chunk, which is based in Winnebago, Neb. She oversees and develops strategies for the conglomerate's five divisions and 34 subsidiaries, and mentors executives on business strategies and economic conditions. She also advocates for the company's endeavors, whether on fair governmental policies or better business conditions, in order to fulfill Ho-Chunk's mission to use the Winnebago tribe's economic and legal status to develop and operate successful business enterprises and provide job opportunities for tribal members. In the long-term, these goals will enable the tribe to reach economic self-sufficiency.
As a director on the Kansas City Fed's Omaha Branch Board, she shares her perspective on local business and the economy and how those assumptions fit into the larger economic picture.
"This type of thought process is exactly our passion at Ho-Chunk Inc., and I definitely wanted to participate," she said. 
Her perspective also includes the struggles of creating a successful business environment so businesses such as Ho-Chunk can create a better life for communities in northeast Nebraska.  
But her reasons for serving as a board director go beyond economic perspectives. Her uncle used to work for the Federal Reserve Bank of St. Louis.
"As a child, I remember visiting my uncle and overhearing discussions on economic conditions and the role of the central bank with reverence and awe," she said. "It seemed to me this was the place where the problems were discussed and solved, and it was a place I aspired to be."
With her life's work centering on elevating a community from poverty to prosperity through business, she said it is a great honor to serve as a director and remember those times with her uncle.
Further information
Visit the Federal Reserve Bank of Kansas City's leadership webpage for more more information on directors and the Bank's management.