Zac Karpf comes to the Omaha Branch Board of Directors with a long family history in Nebraska banking.
Karpf is chief operating officer of Platte Valley Bank and the co-chief operating officer of the Bank's holding company, Platte Valley Financial Service Companies Inc., in Scottsbluff. He grew up in the Dundee area of Omaha and was preceded in banking by his great grandfather, Henry C. Karpf; grandfather, Charles T. Karpf Sr.; and father, Charles T. Karpf Jr.
In addition to managing day-to-day business for Platte Valley Bank and its branches, Zac Karpf's duties with the holding company include "working with our headquarters staff here in Scottsbluff to provide all corporate support for our banks in Nebraska, Wyoming and Colorado along with our affiliate services in insurance, investments and trusts." Those services include accounting, bank operations, credit administration, human resources, information technology, marketing and mortgage operations.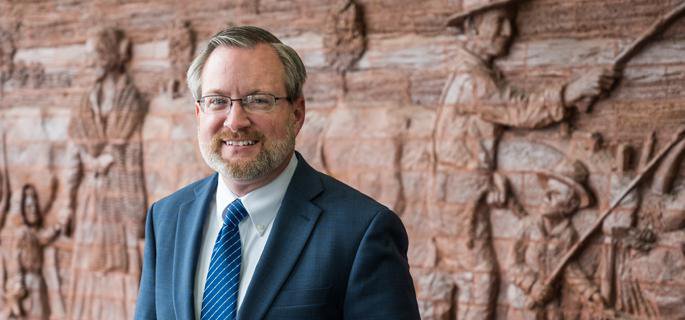 To illustrate the breadth of Platte Valley's footprint, Karpf points out that the company's eastern-most location is in Sidney, Neb., and its western-most location is in Meeker, Colo.—more than six hours apart by car. "So there are a lot of differences in the variety of rural communities and customers, and we try to provide a community-based focus in each market," he said.
That attentiveness to rural communities and the agriculture sector of the economy is part of the perspective Karpf wants to bring to the Omaha Branch Board.
"It's a huge opportunity to make sure the voice of the rural, ag-based economy in western Nebraska is heard," Karpf said. "I've always been fascinated by the Federal Reserve as the central bank of what I consider to be the greatest nation in the world, so I'm really excited about diving in and learning as much as I can."
Learn more about Mr. Karpf here.