When it comes to being a trailblazer, Rhonda Hooper has plenty of hands-on experience.
Hooper has been president and chief executive officer of Jordan Advertising in Oklahoma City since 2007, a leadership path that began after graduating from Oklahoma State University. Hooper began her career as a copy writer for a different ad agency and worked for a few years on the client side in the oil and gas industry. Then she joined Jordan Advertising, rising to the position of CEO and turning the firm, founded in 1961, into a woman-owned marketing, advertising and public relations agency. The company's work includes strategic marketing and branding for national, regional and local clients across a wide range of industries and economic sectors.
"We're dedicated to developing unique creative content and media strategies that enhance brand discovery, affinity and engagement along the entire customer buying journey," Hooper said.
Among many professional and civic leadership achievements, Hooper is former chair of the Greater Oklahoma City Chamber—the first woman to serve in that position in the organization's 128-year history. Earlier she was the organization's vice chair of economic development and convention and tourism development, and she now serves on the Chamber's executive committee as vice chair of business and economic inclusion. Hooper, a member of the Oklahoma State Hall of Fame, is former national chair of the OSU Alumni Association and was a founding board member of the Riata Center for Entrepreneurship in the university's Spears School of Business.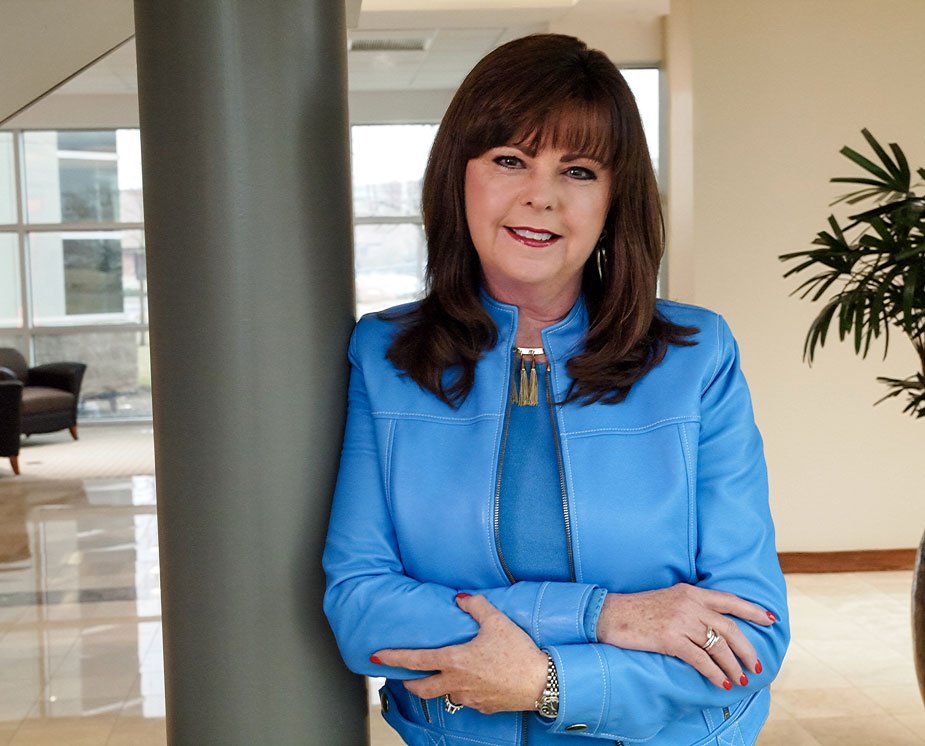 Hooper said that insight derived from those and other leadership experiences will be beneficial as she begins service on the Oklahoma City Branch Board of Directors.
"I'm highly humbled and honored to serve as a Federal Reserve director," Hooper said. "I feel that this is the most significant and impactful organization that I will experience in my lifetime of board and community service. I see the caliber of the people and the different perspectives, and I think highly of everyone who is currently serving."
A career focused on understanding people's needs and responding in innovative ways also will be an asset.
"I think it comes back to what I do for a living," Hooper said. "I wear the hat of the client, but I also wear the hat of the consumer. I happen to be a person who can relate from either perspective, understanding both sides of the equation."
Hooper said that she is looking forward to sharing knowledge from her business and civic service while tapping into insight from peers.
"I've served on a lot of different boards, and I truly love learning different business approaches and processes, and I love to solve problems," she said. "My inspiration is sparked by learning from others and building off the energy in the room. Based upon what I see in the Federal Reserve and what it stands for, I know I will learn so much."
Learn more about Ms. Hooper here.