Jandel Allen-Davis brings to the Denver Branch Board of Directors the perspective of a chief executive navigating the modern healthcare environment and 25 years of experience as a practicing physician.
Allen-Davis is president and chief executive officer of Craig Hospital in Englewood, Colorado, a center for specialty rehabilitation and research for spinal injury and brain injury patients.
"I have oversight and responsibility for operational conduct of the hospital with respect to quality, safety, the care experience, and the work environment of our employees at this amazing institution," Allen-Davis said. "We rehabilitate people who have sustained severe injuries, and we have a very robust and active research unit. We also have a role alongside coalitions in the community of advocating and being a voice for the disabled community."
Allen-Davis was vice president of government relations, external relations, and research for Kaiser Permanente Colorado before becoming Craig Hospital's CEO in 2018. She graduated from Dartmouth College and Dartmouth Medical School in Hanover, New Hampshire. Before joining Kaiser Permanente in 1994 as a staff physician specializing in obstetrics and gynecology, she was an assistant professor of obstetrics and gynecology at the University of Colorado Health Sciences Center. She spent four years in the Indian Health Service in Tuba City, Arizona.
Allen-Davis said that her 24 years at Kaiser Permanente, one of the country's largest and oldest health maintenance organizations, provided a valuable breadth of experience "from the care delivery side and from the insurance side of healthcare work."
"That was the backdrop of how I learned how health care is organized—how it works, how it doesn't work," she said. "But I also know what happens at the bedside, and I know what happens in the exam room. And that's a voice that's missing from a lot of the policy conversations and economic conversations."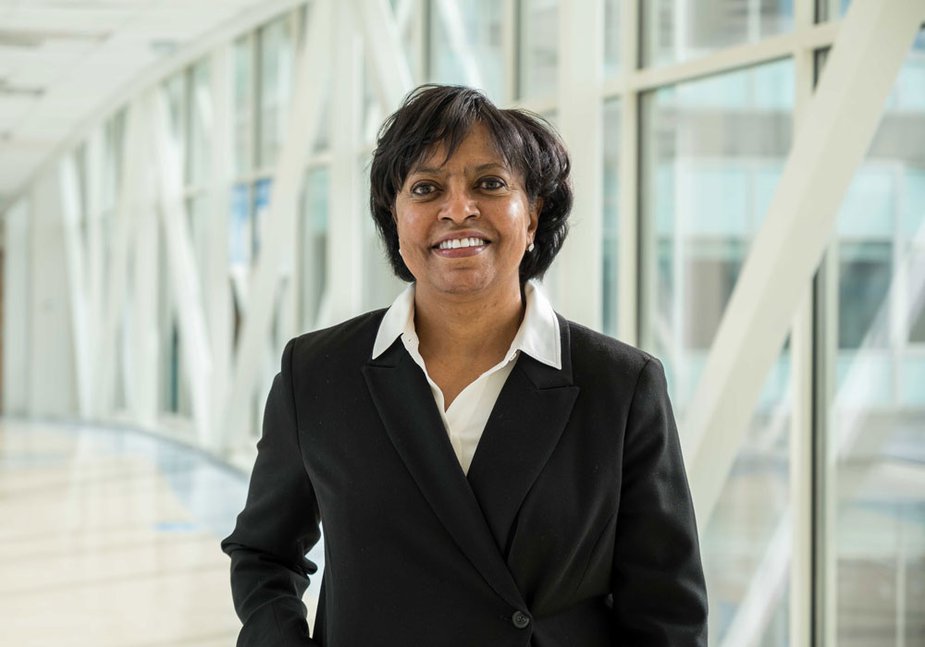 Ensuring that economic policymakers hear that voice is one of the reasons Allen-Davis was intrigued by the invitation to serve on the Denver Branch Board. Also, the new role provides an outlet to share information from her service on several business and economy-focused boards, including the Denver Metro Chamber of Commerce and the Colorado Economic Development Commission. She also serves on the boards of the Denver Botanic Gardens, the Colorado Hospital Association and other organizations.
"So, I get to listen and learn what is happening in a number of other sectors of our economy and how they all play together," she said. "I think that might be something that could be helpful and useful."
The timing also is significant, Allen-Davis said, noting that many aspects of health care are at the forefront of economic discourse amid the sweeping effects of COVID-19.
"My strong belief is that the impact of this pandemic on every aspect this society is going to be felt for years and years," she said. "Certainly, when I think about what the Fed does—trying to figure out how to navigate that and the risks that are coming our way—it's a really interesting time to be part of how we think about the economic and the monetary policy implications."
Moreover, she said, "Public service is not something to be taken lightly. I love being part of systems and organizations or groups that are trying to make things better. Certainly, as I've learned more about the Fed, I just think this is fascinating work."
Learn more about Ms. Allen-Davis here.