In its 23rd year, Del Esparza's business has had a front-seat view of the convergence of technology, media and marketing. The Albuquerque company's name—Esparza Digital + Advertising—literally reflects how communication methods and targeted messaging have changed.
"The advertising industry has evolved significantly since 2000," said Esparza, the company's CEO and a new member of the Denver Branch Board of Directors. "Digital marketing is about 80% of our business. We work with our clients to develop a message that will resonate and compel an action within a target market. In essence, we have the ability to deliver certainty."
In addition to representing large clients, Esparza Digital + Advertising works with "challenger brands"—clients who are competing with bigger companies for customers. Esparza, who holds academic degrees in economics and finance, is the author of The Next Dinosaur, a book published in 2021 that he describes as a "step-by-step guide" to help small and mid-sized businesses challenge larger competitors and transition from brick-and-mortar operations to an e-commerce world.
The Albuquerque native began his career at IBM and worked in marketing roles in several industries—from technology to health care—before founding the advertising company. He has served in numerous civic and business leadership roles in New Mexico, including founding the Advocate philanthropic organization, serving as United Way capital campaign chair, and serving on the Albuquerque Chamber of Commerce's Executive Board of Directors.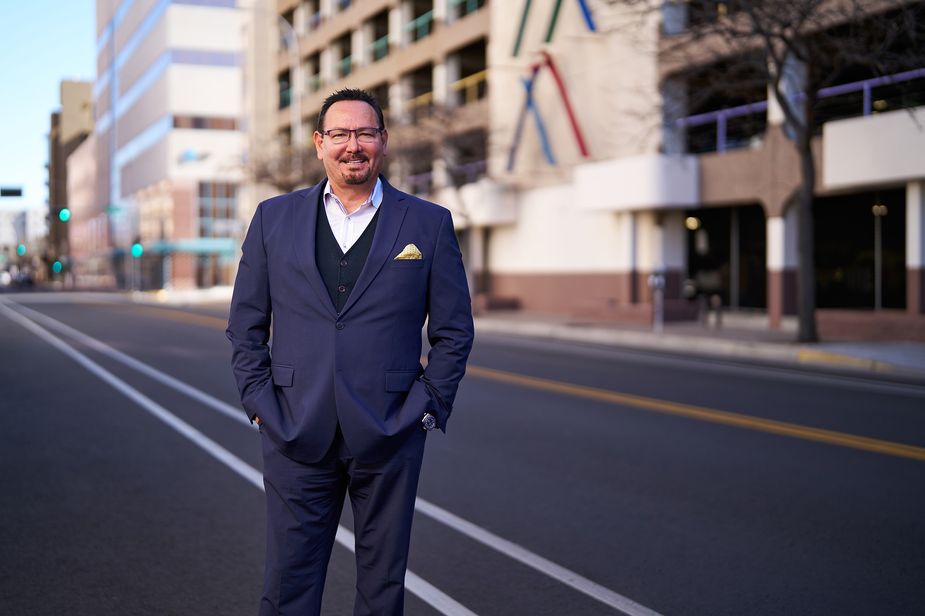 As a member of the Kansas City Fed's Economic Advisory Council from 2020 to 2022, Esparza was able to interact with Reserve Bank officials and business leaders from the Tenth District. Serving on the Denver Board is a pathway to expand on that experience.
"When this opportunity presented itself, I was thrilled," Esparza said. "I have a very strong interest in monetary policy and the role of the Central Bank in our economy. I really want to serve the public and make meaningful impact, and I can do that through my participation on this board."
Part of making that impact, he said, means helping to ensure that the viewpoints and concerns of smaller businesses are heard and understood.
"I run a micro-business…We have under 20 employees," Esparza said. "When you think about the United States economy, 90% of businesses are small businesses. So I think I certainly bring that perspective from an economic standpoint. I also have clients in a variety of industries, so I'm able to bring their perspectives as well."
In addition, there is a valuable learning opportunity.
"What really excites me is to gain further insight on the decision-making process of the Federal Reserve and the considerations that go into monetary policy," Esparza said. "I'm looking forward to gaining a better understanding of that process and then taking that insight and sharing it with my community, with other business leaders, and with my clients so that they understand the complexity of these decisions."
Learn more about Mr. Esparza here.