Tina Patel immigrated to the United States with her family in search of the American dream. Her journey started in 1979, but she's no longer searching for the dream, she's living it.
Patel, a director for the Federal Reserve Bank of Kansas City's Oklahoma City Branch Board, grew up cleaning hotel rooms. Now she is Chief Financial Officer of Promise Hotels Inc., in Tulsa, Okla.
"My motto now is, 'From cleaning up hotel rooms to cleaning up in the board room,'" Patel said.
Promise Hotels achieves its mission and vision by focusing on "our core values of professionalism, respect, opportunity, motivation, innovation, success and enthusiasm."
She incorporates these values into her daily routine, which starts the night before when she develops a list of objectives to complete the next day. Sometimes, however, her list must wait because the hotel service industry never sleeps.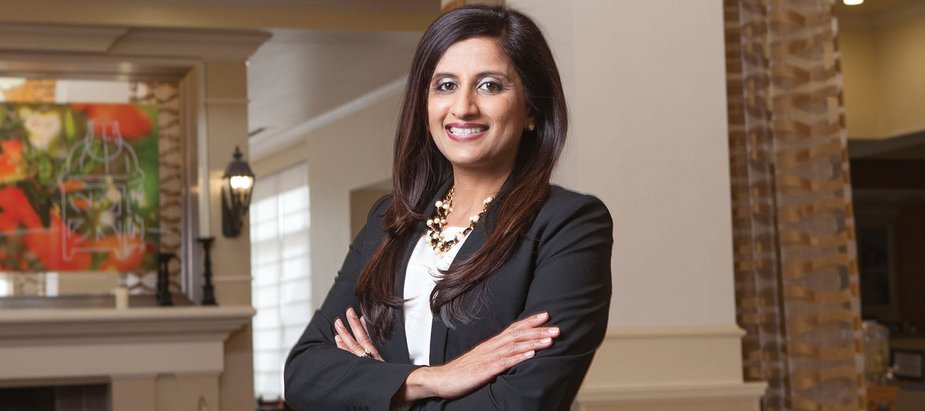 "With a passion to serve, our policy is that a guest's satisfaction trumps all things," she said.
As a director, Patel hopes to use these core values as she gives the Federal Reserve System real-time experiences and feedback.
"I handle all of the banking relationships for Promise Hotels, and during this time, one of my key goals was to serve on a bank board, thinking maybe on a community bank in Tulsa," she said. "It never even occurred to me the thought of having the opportunity to serve on a board in the Federal Reserve System."
As a small business hotel entrepreneur and finance officer, Patel spends a lot of time in the business environment that falls under the Kansas City Fed's oversight—community banking.
"My entire company's growth for the last 20 years has been due to community banks lending money in order for us to achieve our American dream," she said. "I want to bring those experiences from the past and present to my board to help them better understand the achievements and struggles that small businesses face daily and the economy's effect on it."
She also hopes to learn from the experiences of other directors and gain more knowledge about the Federal Reserve System and the economy.
"I am excited to meet people who have a passion for our economy and to network and to build long-lasting relationships," she said.
Learn more about Ms. Patel here.