For Greg Hohl, banking is a family business.
"I am the fourth generation of Hohl presidents," he said.
His great-grandfather, John G. Hohl, founded Wahoo State Bank in 1932 during the Great Depression in Wahoo, Neb. Greg Hohl's grandfather Clarence G. Hohl, great-uncle Ray W. Hohl and father Robert J. Hohl have all served as its president.
During its founding year, Wahoo State Bank became a member bank of the Federal Reserve Bank of Kansas City. Now Hohl, as chairman and president of Wahoo, has the opportunity to serve on the Kansas City Fed's Board of Directors.
"The opportunity to sit on the Board as a community banker, to learn from and experience such a highly regarded and respected institution as a board member was very appealing and a high honor," he said.
As a community banker, Hohl's workday includes a wide range of responsibilities and requires various skills and knowledge, such as customer service, regulatory requirements, accounting, legal, advertising, marketing, lending and managing employees as well as the business side of the bank.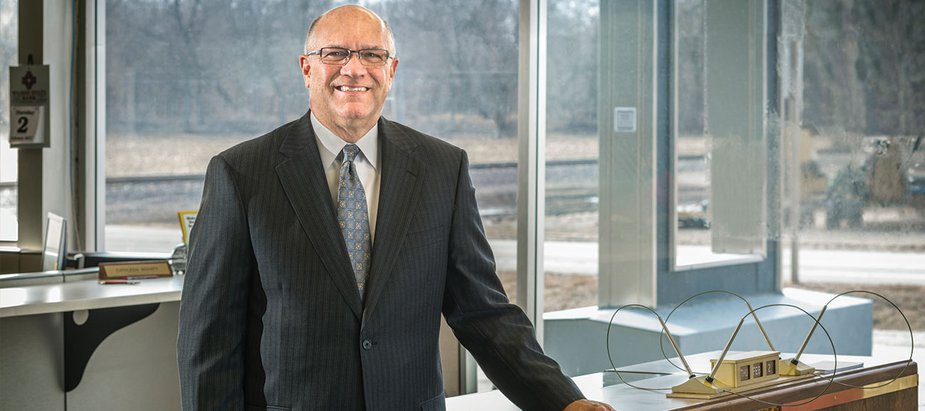 He also manages a large loan portfolio. Given his experience, he appreciates the importance of community banks.
"These banks play a vital role in our nation's financial system and are economic engines to their communities, helping them to stay strong and vibrant," he said.
As a Fed director, Hohl wants to be effective in representing the voice of small, community banks located primarily in rural communities. Unfortunately, these banks face many challenges in an industry that in many respects favors larger institutions through burdensome, costly regulations, he said.
Besides being a voice for community banks, he hopes to help the Kansas City Fed and the Federal Reserve System successfully implement their mission of maintaining a stable, growing economy both in the Tenth Federal Reserve District and the nation.
"Throughout my tenure on the board I look forward to the unique experience it will provide interacting with the outstanding staff of the Federal Reserve Bank of Kansas City as well as the talented, successful directors who come from all sectors of business and industry," he said.
Learn more about Mr. Hohl here.